5 Mistakes All Newly Engaged Brides Make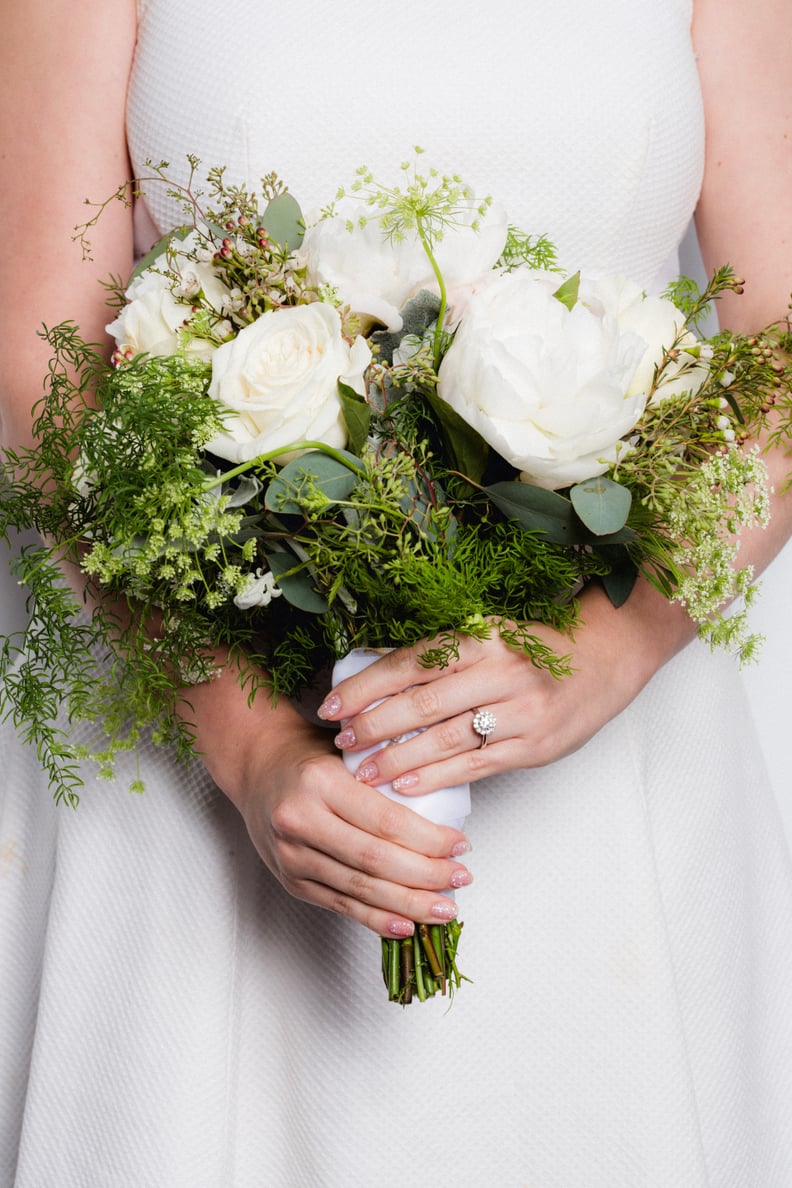 POPSUGAR Photography | Benjamin Stone
POPSUGAR Photography | Benjamin Stone
Right after the question is popped and the ring slides on to your pretty little finger, you'll find your newly engaged self wondering what to do next! Being a bride-to-be is something that, at first, can be a fierce combination of exciting and overwhelming. You'll want to tell everyone you know about the big news, pick a wedding date and a venue, and of course find the absolute perfect dress. But as you kick-start your engagement adventure and take the first couple of steps toward planning your fairy tale of a dream wedding, here are five mistakes to make sure you avoid.
1. Doing Too Much Too Soon
Take a deep breath and remember that you don't need to decide everything right away. Take it slow and start by organizing yourself with a to-do list and a budget. During the first few weeks or even months of your engagement, that should be your number one priority.
2. Rushing Into the Wrong Things
You'll probably feel a whole lot of pressure to get everything booked and taken care of before that photo of your engagement ring gets a couple hundred likes on Facebook. But it is important to take a step back and, together with your financé, answer some fundamental questions about the kind of wedding you want to have: where and when you'd like to get married, how many people you'd like to invite and what kind of wedding you're looking to have — whether it's a destination or a hometown wedding.
3. Not Asking For Help
As a newly engaged bride-to-be, it may feel like you (and your fiancé) are in this alone, with the virtual help of Pinterest and Google. Remember to turn to people you trust, whether it's family members or a wedding professional, for advice and even an extra pair of hands to get you organized and excited about your wedding adventure.
4. Doing All Things Wedding, All the Time
Planning your wedding can be a little addicting and something you look forward to doing after your 9-to-5 job ends. But remember to stay balanced and carve out free time to do other things — relaxing things that don't involve excel spreadsheets and folding down pages in wedding magazines.
5. Skipping the Actual Engagement
Getting engaged is a milestone in life that's truly unforgettable. Enjoy your time as a newly engaged bride-to-be and give in to the excitement and booming emotions that are surrounding you. The plans, the to-do lists, and the late-night stress sessions will come with time. There's no need to rush into any of that!