11 Pride Month T-Shirts Filled With Joy, Love, and Lots of Rainbows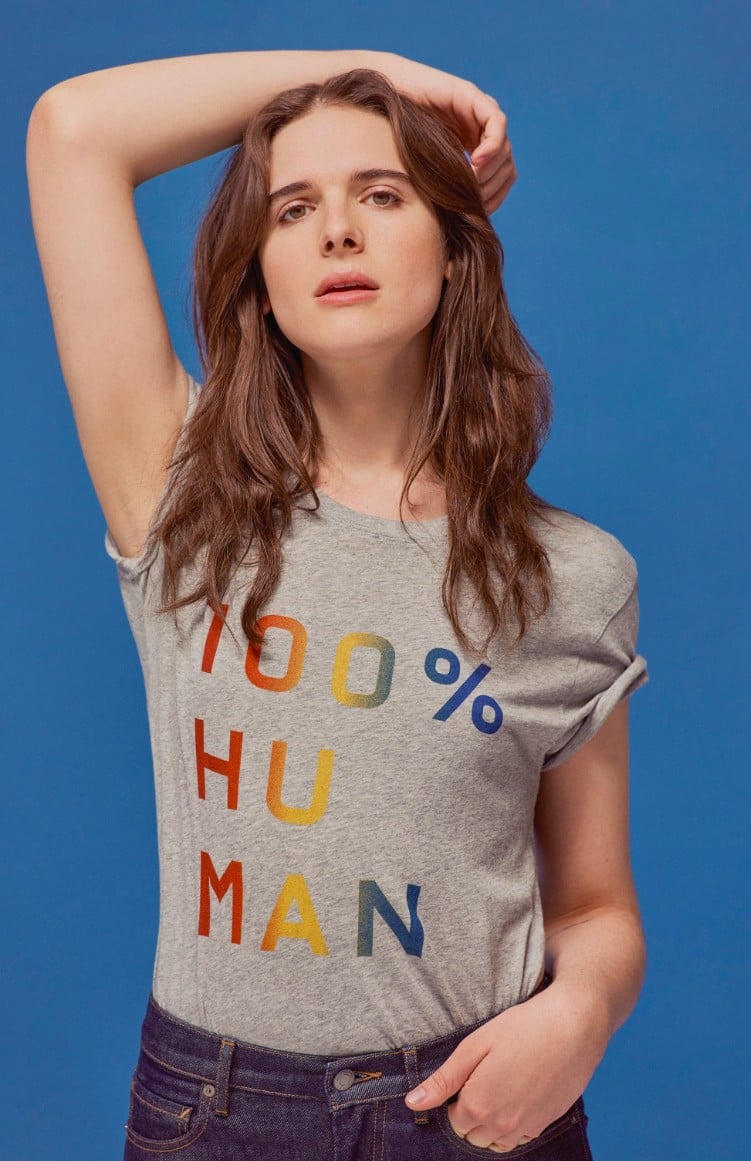 Every editorial product is independently selected by our editors. If you buy something through our links, we may earn commission.
Be loud and proud this June while celebrating Pride Month. Show your support for the LGBTQ+ community by snagging one of the unique t-shirts we found. They all have positive messages that you'll want to put out into the world long after this month. Check out our favorite picks, and buy some for you and your friends.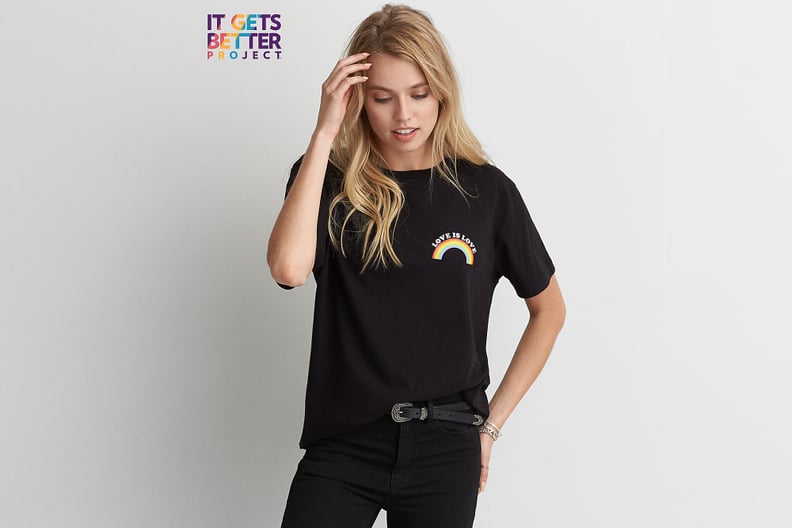 AEO Pride Graphic Tee
We are loving this pride graphic tee ($20). One hundred percent of the proceeds from the American Eagle Outfitters Pride Collection will benefit the It Gets Better Project. Make sure to check out the back of the shirt, too; it lists many sexual orientations we are proud to celebrate. It's giving off some very positive vibes.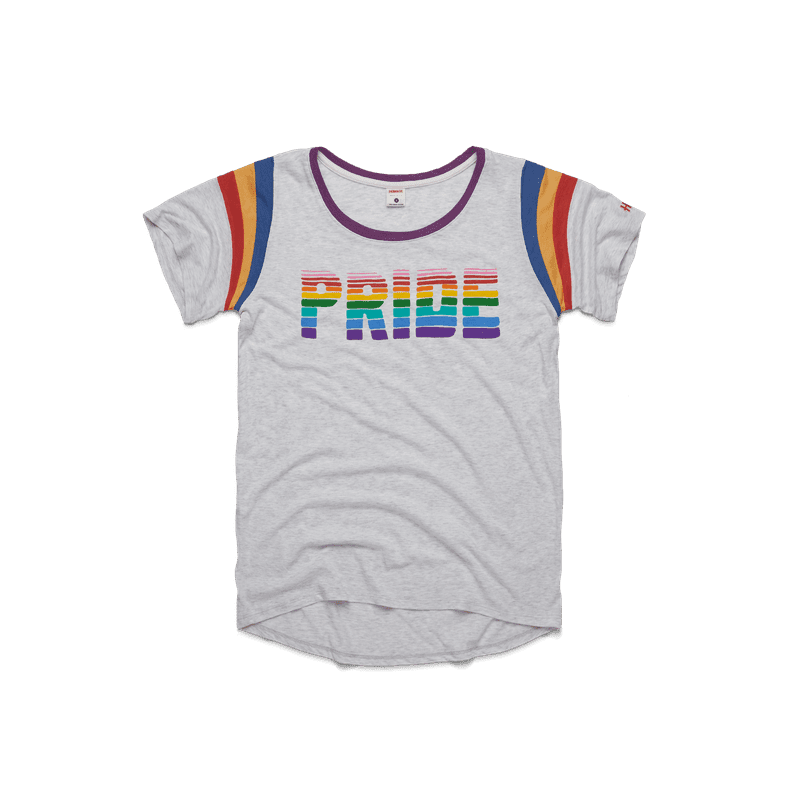 Homage Pride Varsity Tee
Homage designed this pride varsity tee ($34) in honor of the rainbow flag created by Gilbert Baker in 1978. The flag is symbolic of the justice and equality the LGBTQ+ community has fought for over the years. This vintage-inspired shirt has a loose fit. We love what it stands for.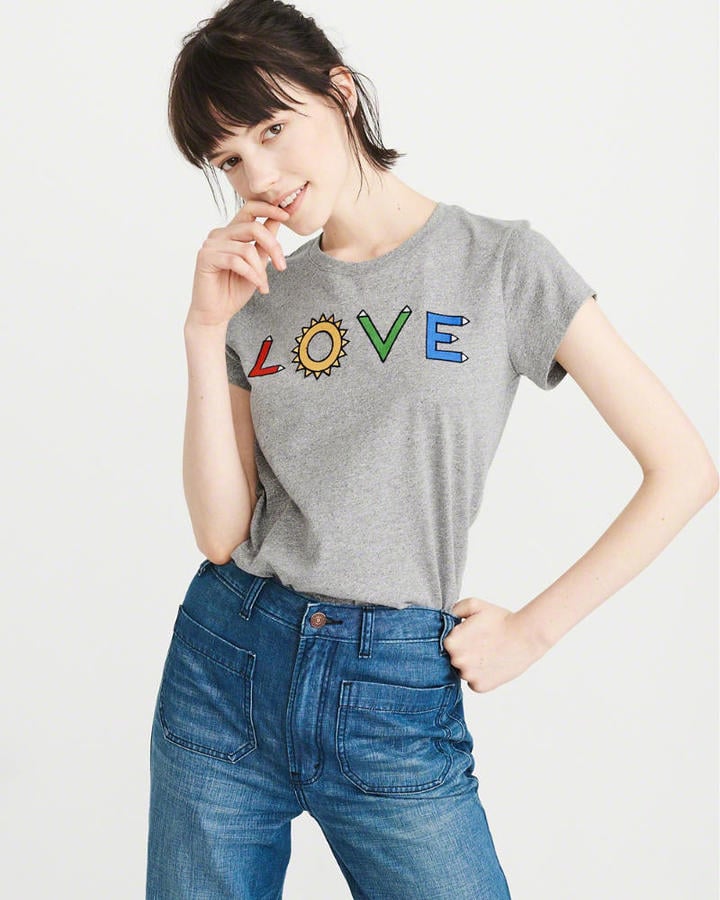 Abercrombie & Fitch Pride Graphic Tee
Abercrombie & Fitch's Made For Love collection supports the Trevor Project. The proceeds from this pride graphic tee ($24) will go to the foundation. We like the charming illustration of the word "love" across the chest. We'll wear this top all the time.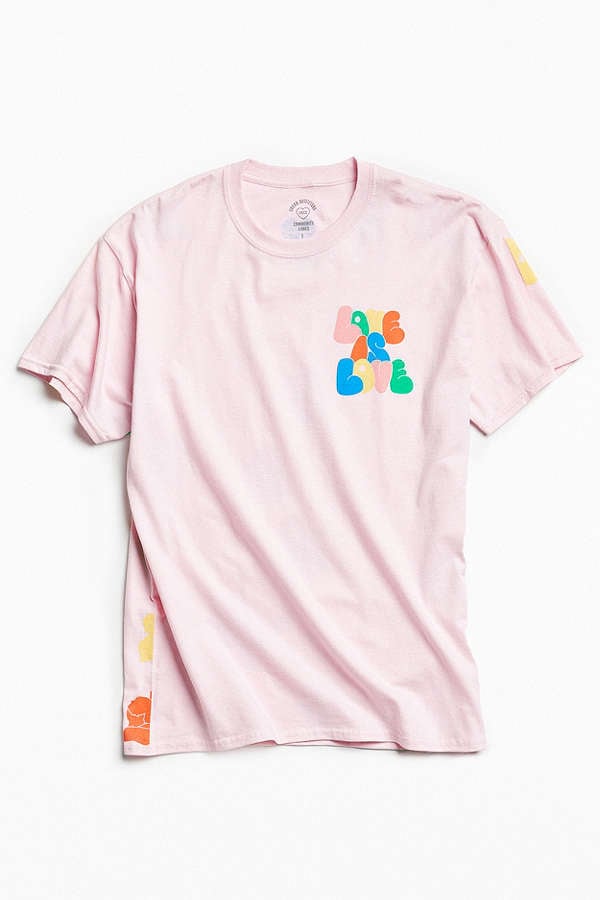 Urban Outfitters Community Cares + GLSEN Pride Love Tee
Urban Outfitters is partnering with Chicago hip-hop artist Taylor Bennett to introduce its Pride Month Collection. All of the proceeds from these products will go to GLSEN. The back of this love t-shirt ($28) includes some beautiful illustrations of same-sex couples. Plus, the quote "love is love" is really resonating with people right now.
Everlane Human Pride Unisex Crew in Large Print
To celebrate Pride Month, Everlane has made its largest collection yet to raise $100,000 for the Human Rights Campaign. This pride shirt ($25) is also available in cream. This comes in men's sizing, so be sure to order down a size. We love that you'll be giving back by purchasing this item.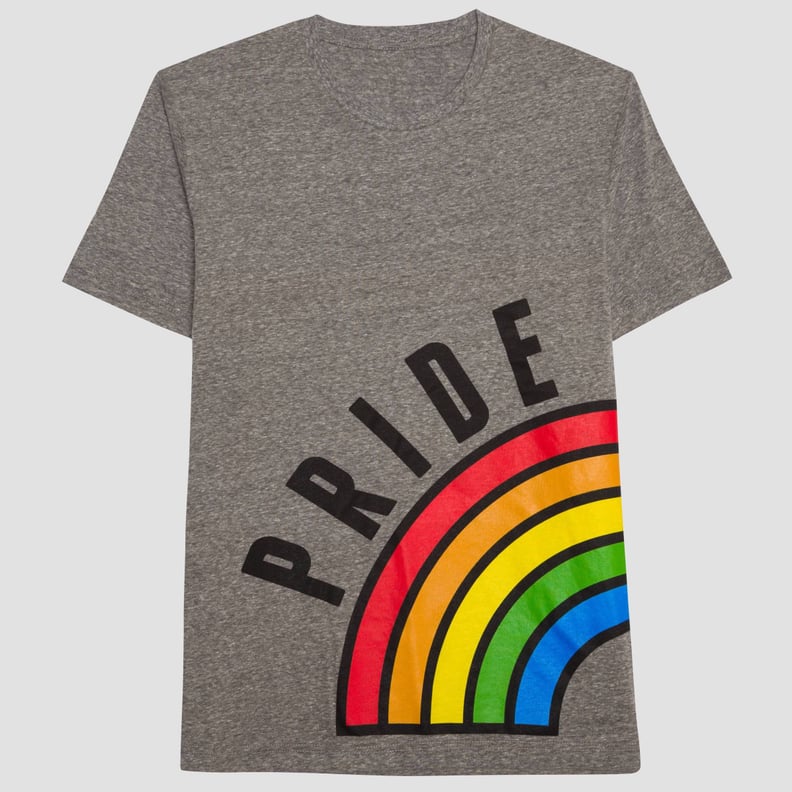 Target Pride Right Rainbow Love T-Shirt
This rainbow t-shirt ($13) is so vibrant, it makes us want to grin. Target has made a whole line of cheerful Pride Month shirts. This one can also be worn alongside a friend or significant other — there's a matching option that says "love."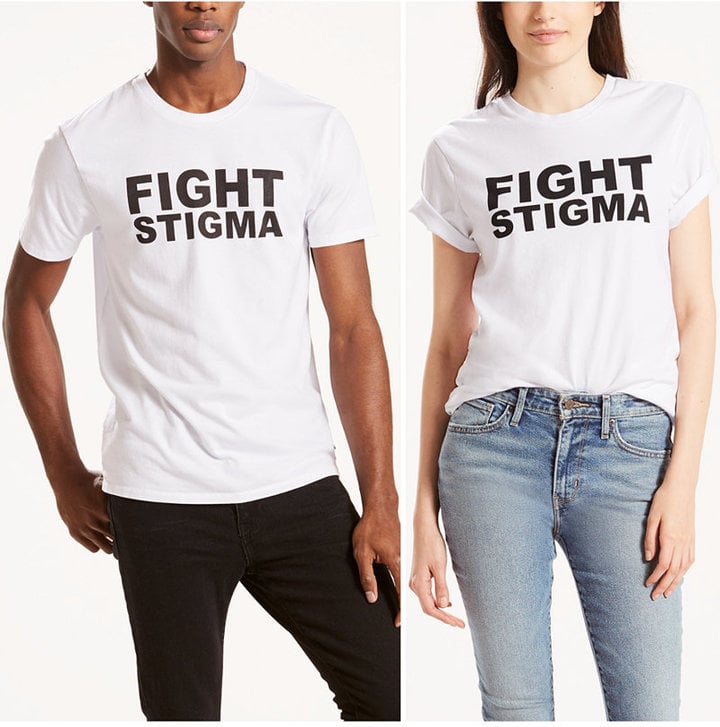 Levi's Unisex Pride Collection Fight Stigma Print T-Shirt
Levi's Special Edition Pride Collection was created to raise awareness about stigma. One hundred percent of the proceeds from the products will support the Harvey Milk Foundation and the Stonewall Community Foundation. We like this printed T-shirt ($30) because it states an important message. Get one soon before they sell out.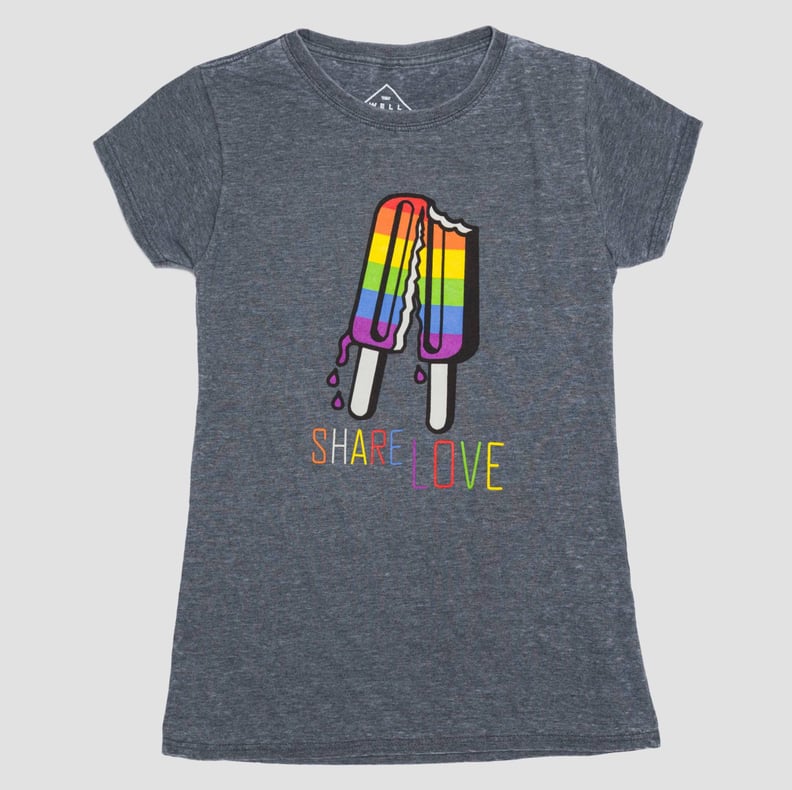 Target Pride Share Love Popsicle Burnout T-Shirt
This Popsicle t-shirt ($13) is appropriate for summertime. It's a piece from Target's pride collection. The fabric of this shirt is extra soft, so you'll feel great wearing it. It's a sweet way to support the LGBTQ+ community.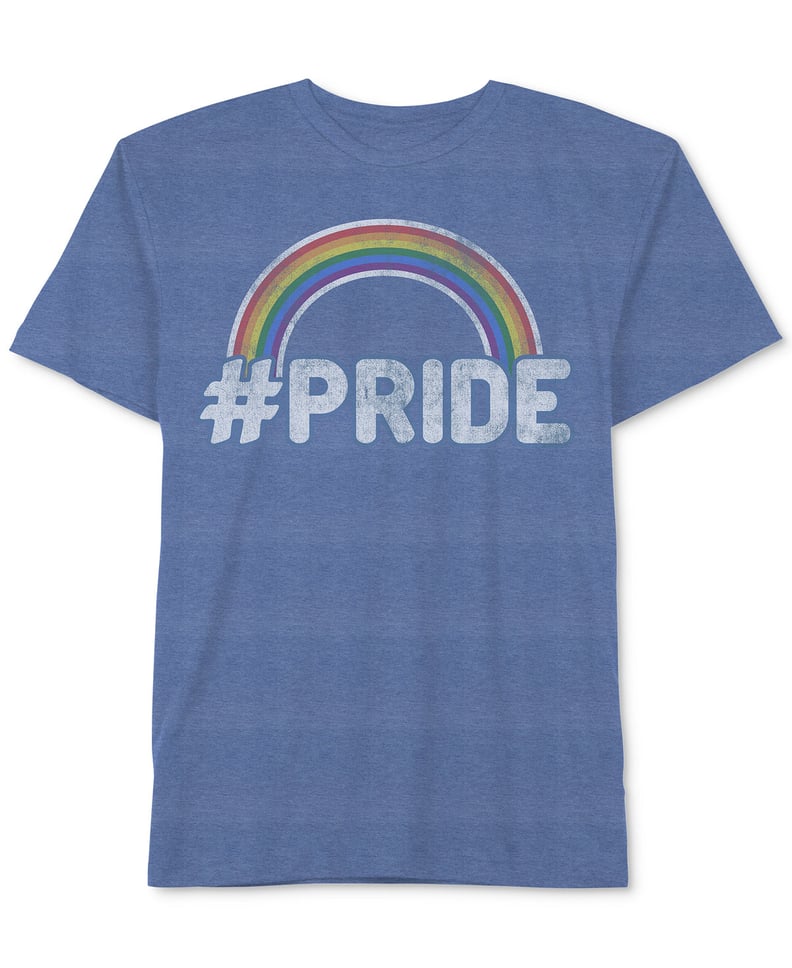 Hybrid #Pride Graphic T-Shirt
Keep it simple and classic in this graphic t-shirt ($24). It's a part of Macy's Pride Over Prejudice collection. We love rainbows because they stand for LGBTQ+ pride. It will put a smile on everyone's face.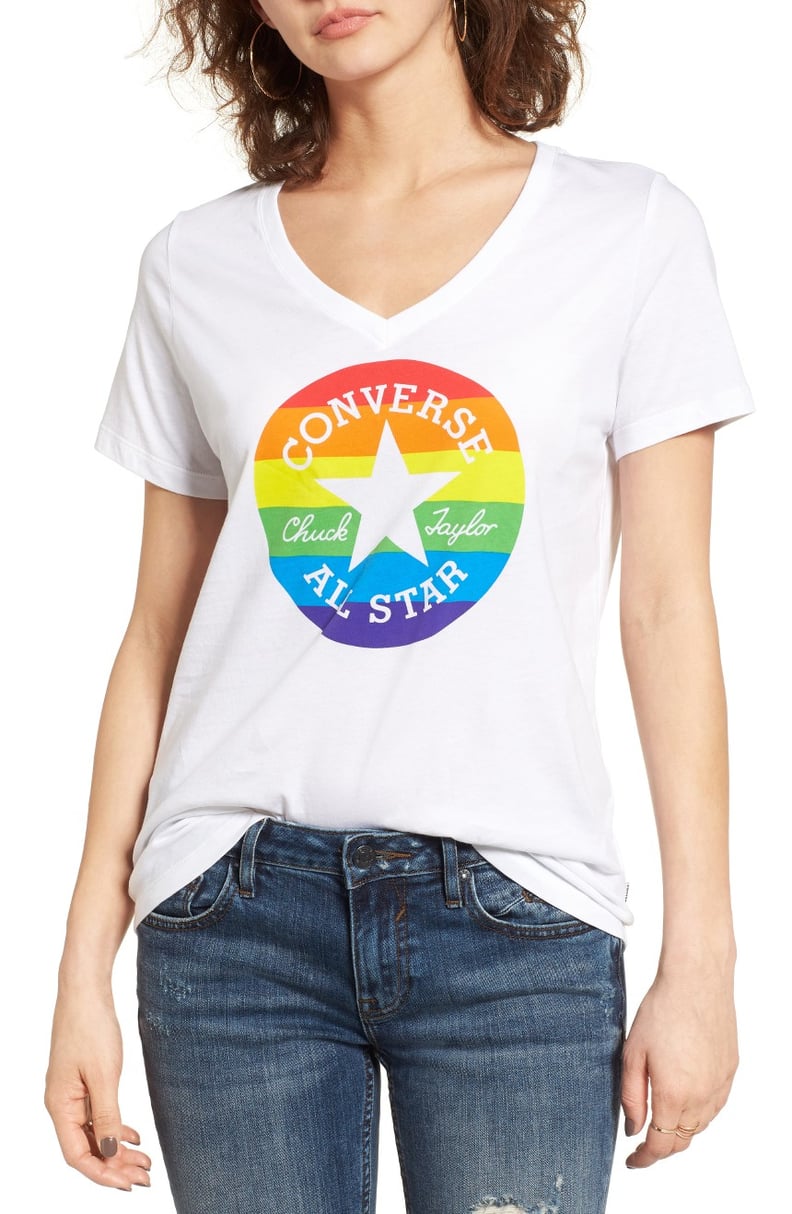 Converse Pride Rainbow Chuck Patch Tee
The Converse Yes to All campaign honors Pride Month by donating net proceeds from its special collection to LGBTQ youth organizations. Support the cause by purchasing this rainbow tee ($25). The bright colors bring us so much joy. Maybe rock some Converse sneakers with it, too.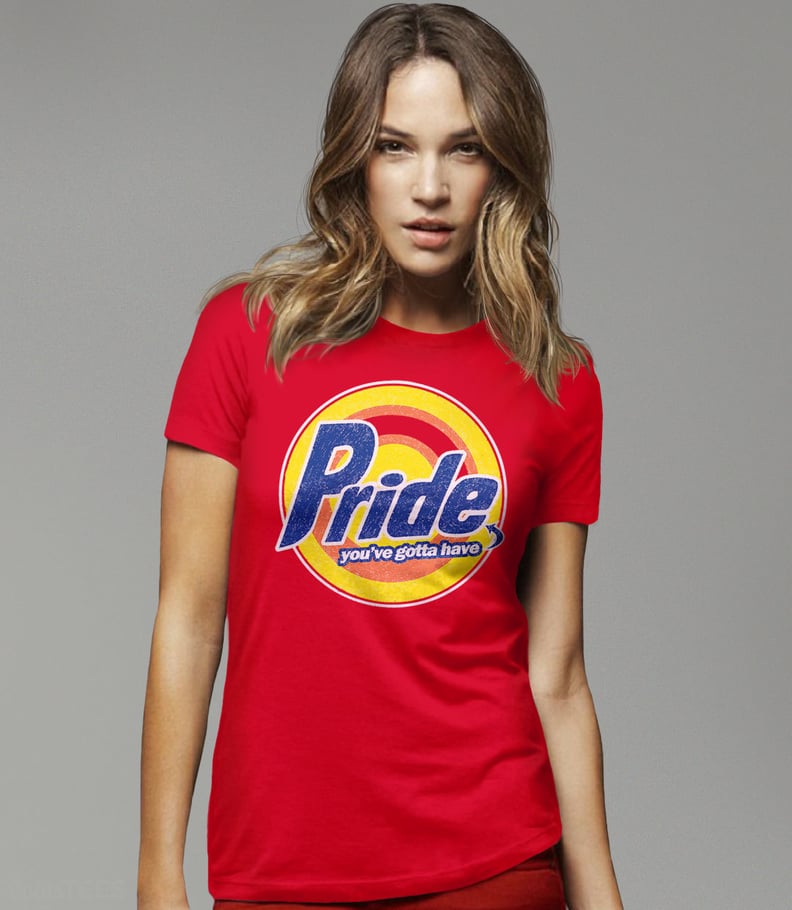 Etsy Pride Shirt
This pride t-shirt ($23) is clever because it's a play off of Tide detergent. It also comes in white and navy blue. There's a tank top style if you prefer that cut, but either way, the message is awesome.