This New Condom Is Not Like Anything You've Seen Before
"You're getting ready to have a blast, but you're not sure about someone's sexual past. Part of the skin of your genital area has a cover, but most is still exposed to your lover." So begins the Scroguard informational video that should come with a disclaimer reminding us all that once we watch it, it can't be unseen. So what exactly is a Scroguard? It's the latest item being promoted as a way to encourage safer sex, but in short, it is basically the granny panties of condoms. The Scroguard site says that this giant latex diaper is "the first product sold in the US that is designed to cover the skin in the genital area that is not covered by a condom."
Here's how it works:


So, the man straps it on in addition to a condom to reduce the amount of skin-to-skin contact, so the intent behind the Scroguard is a good one. It's targeted toward people with HPV and herpes, but it's not FDA-approved, and we're not sure people will want to drop the $20 for it since it is basically triple the amount of latex you would usually use for sex, still requires the use of a condom, and let's face it — is kind of the opposite of sexy.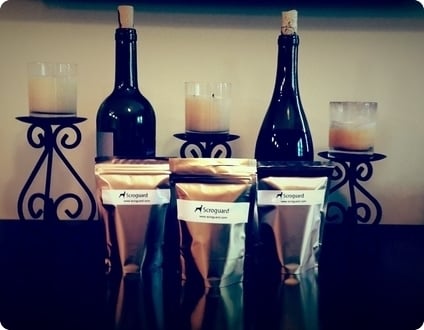 The jury is still out on this one, but in the meantime, sit back and watch this informational Scroguard video that will tell you all you ever needed to know (and more) about the product while also potentially scarring you for life.