The Best Long-Distance Sex Toys, According to Couples in LDRs
As POPSUGAR editors, we independently select and write about stuff we love and think you'll like too. If you buy a product we have recommended, we may receive affiliate commission, which in turn supports our work.
One of the greatest innovations to come out of the booming sex toy market are the devices made for couples navigating long-distance relationships. In 2013, the very first app-controlled sex toy was launched by Singapore-based sex tech company Lovense, and since then, many other brands have followed in their footsteps — including We-Vibe, Satisfyer, and OhMiBod.
Thanks to these long-distance sex toys, partners no longer have to be in the same bed all intertwined to enjoy the fun of pleasuring each other. Now, all they need is one partner with the toy and the other partner with the app, and it really is that easy. Even if two people are thousands of miles away, they can still get each other off.
Even if you're not in a long-distance relationship, these sex toys can spice up your sex life, whether you're looking for app-controlled clit suckers, anal toys, or even an app-controlled chastity cage for the BDSM crowd. Ready to dive in for a taste yourself? We asked real couples in long-distance relationships what their favorite long-distant sex toys are — here's what they had to say.
The Most Versatile Long-Distance Sex Toy
Lovense Lush 3 ($140)

"The Lovense is my favorite for its versatility," says Natassia Miller, founder and CEO of Wonderlust. "You can place it internally and its external handle is slim and discreet, making it a great option to wear when out in public or when receiving oral (for double stimulation). It's also spot on for clitoral stimulation! A no-brainer for me and my partner."
When fully charged, Lush 3 offers up to five hours of play time, and is completely waterproof. Thanks to the way it hugs the body, it can also be used solo.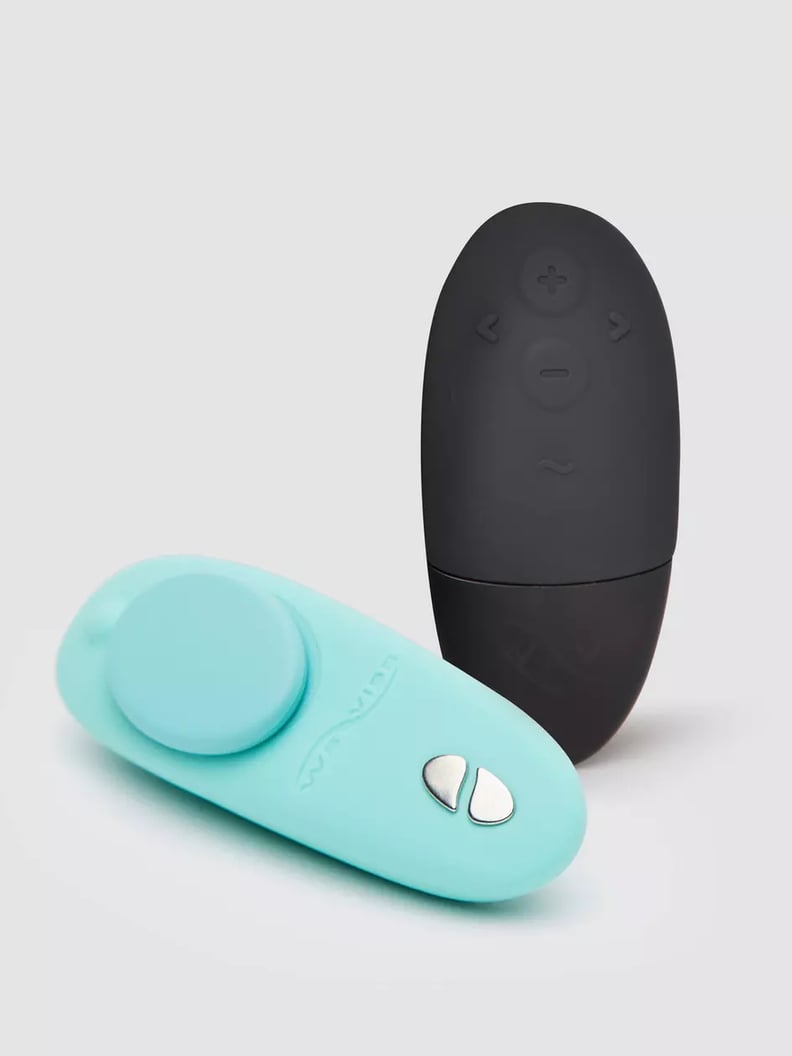 The Best Long-Distance Panty Vibrator
We-Vibe Moxie ($139)

"When my partner and I lived in different countries, my favorite long-distance toy was the We-Vibe Moxie," says Ali, a Copenhagen-based university student. "I'd slip it in the crotch of my underwear and wear it all day from class to work to home, and my partner would give me random hits of vibration throughout the day. When he did, I felt like I had a fun and sexy secret that I needed to hide at all costs. I loved it. Now that I'm single, I still love it just as much, but the surprise sensations were what really did it for me."
Although Moxie can easily be slipped into a pair of undies and stay put, it does come with a magnetic clip to keep it extra secure. And if you're looking for a quiet vibrator, this one is also whisper-quiet, so no matter where you are, no one will have any idea you just might be on the verge of your next great orgasm.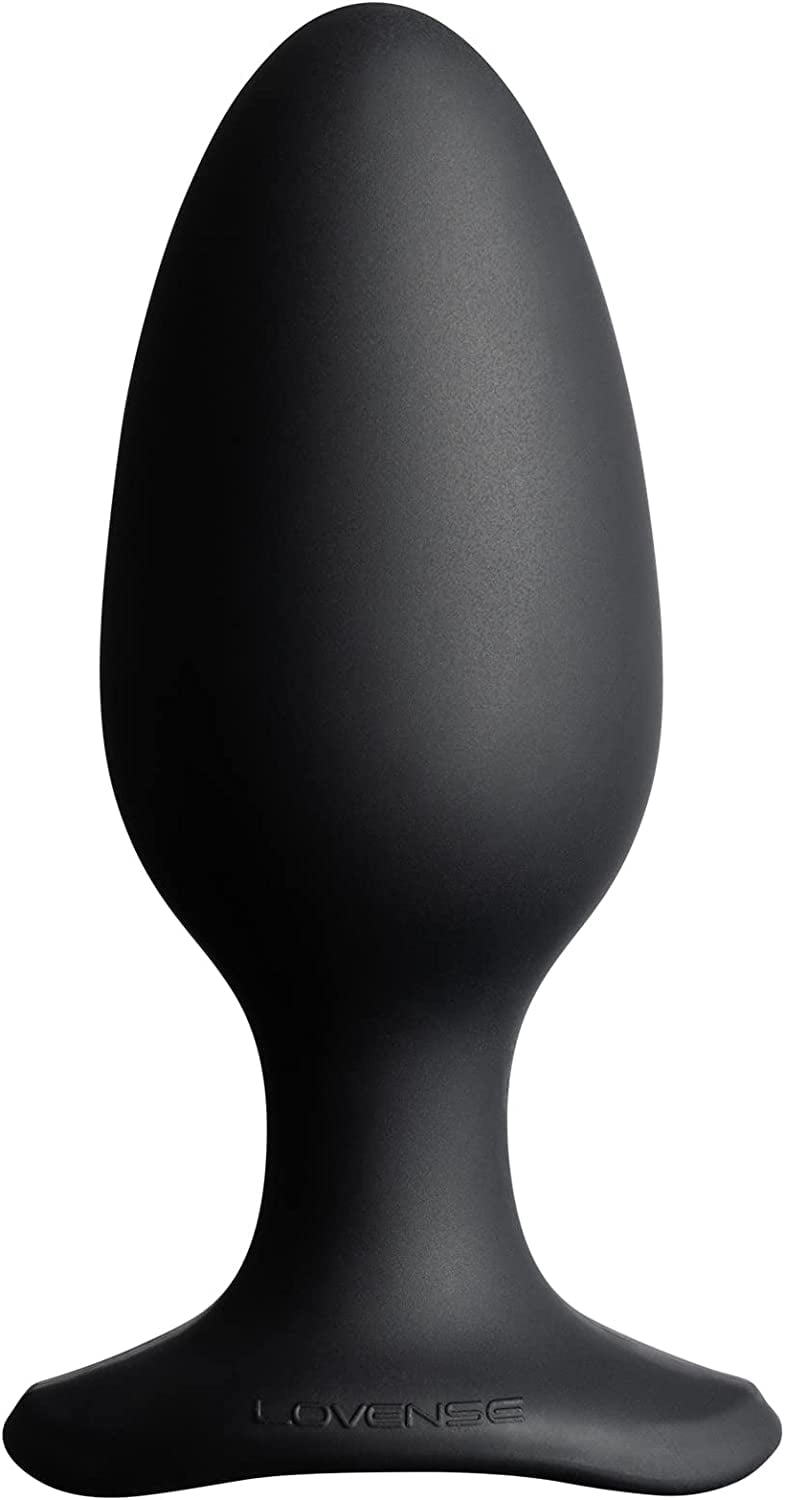 The Best Long-Distance Anal Sex Toy
Lovense Hush 2 ($119)

According to Seattle-based dominatrix Ruby, when it comes to their preferred sex toys to use long-distance sex toys with their partners, Lovense Hush 2 is at the top of the list. Completely waterproof, and shaped perfectly for long-term wear and play, whether you're into control games like a dominatrix or just experimenting with app-synced butt toys, this is great option for those in LDRs.

The Best Long-Distance Rabbit Vibrator
Lovense Nora Rabbit Vibrator ($119)

"Easy: the Lovense Nora Rabbit Vibrator. It's a f*cking rabbit vibrator that my partner can control from wherever they are," say New York-based PR rep Anna. "It's awesome. I can't give anymore feedback than that. Well, I can say it has a lot of extra features that seem cool, like syncing it to music, but I prefer to keep it simple. It does exactly what my partner and I want it to do."
It's true; Nora can be synced to music, can send live requests, act as an alarm, among other exciting features. But as Anna put it, it's a rabbit vibrator, so at the end of the day, you're that much closer to blended orgasms. What else could one want? Not much.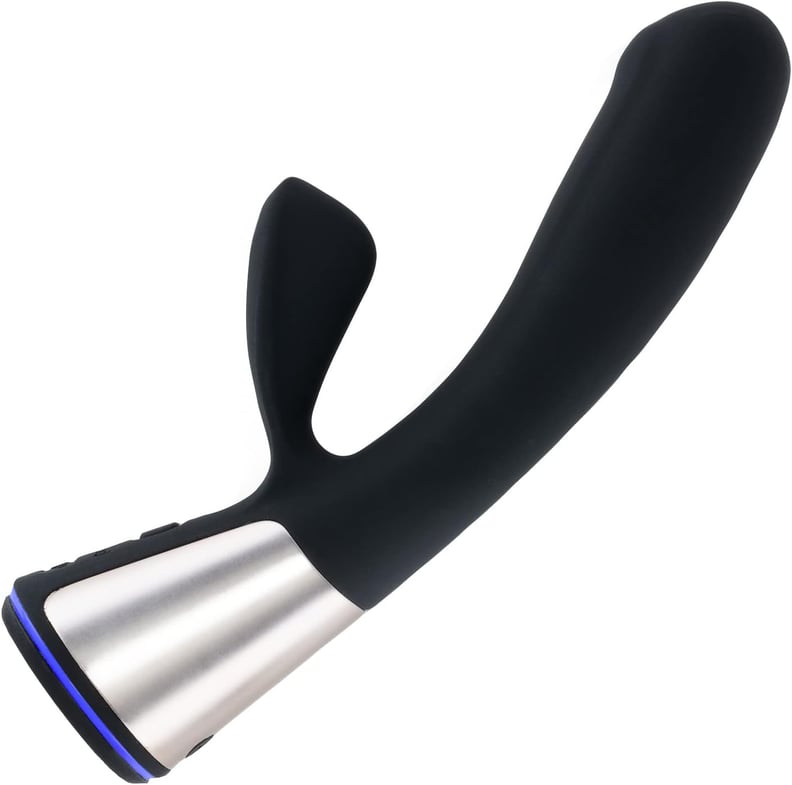 The Best Long-Distance Sex Toy for G-Spot Stimulation
OhMiBod Fuse ($149)

"I usually prefer the OhMiBod Fuse. I have tested multiple long-distance sex toys, but now I am completely satisfied with this [one]," says Mak Adikami, co-founder of Lusty Boy. "Fuse is designed to stimulate both the clitoris and G-spot at the same time, offering users a unique and intense sensation… and comes with a free app that allows you to control the toy from your smartphone. This means that you can control the intensity, speed, and vibration patterns of the toy from anywhere in the world."
And for those who really want to get kinky or exercise their exhibition sexual fantasies, this G-spot massager can be connected to webcams, too.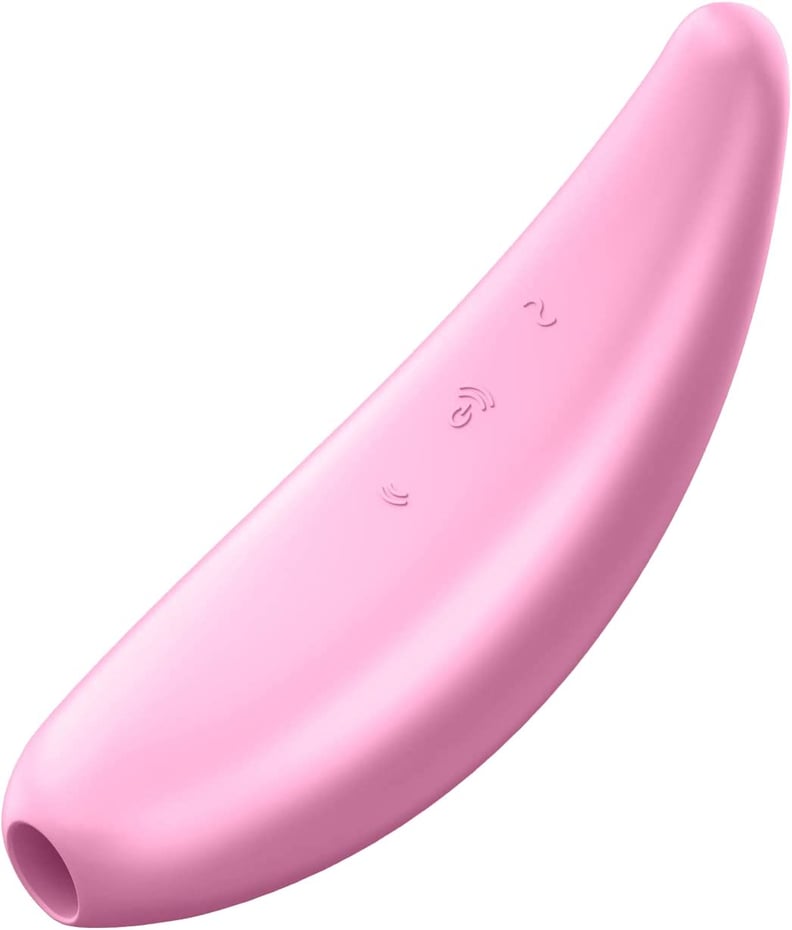 The Best Long-Distance Clit Sucker
Satisfyer Curvy 3+ ($40)

"The only way my partner can come is either from oral or being on top," says Barcelona-based designer Chris. "So, when we're apart, we use Satisfyer Curvy 3+. She's loved Satisfyer forever and I travel a lot, so knowing that I can still 'satisfy her' when I'm away makes me feel less guilty about being on business trips so often."
With 11 intensities and 10 vibration patterns, Curvy 3+ is also waterproof so you can enjoy your partner pleasuring you from faraway both in or out of the tub.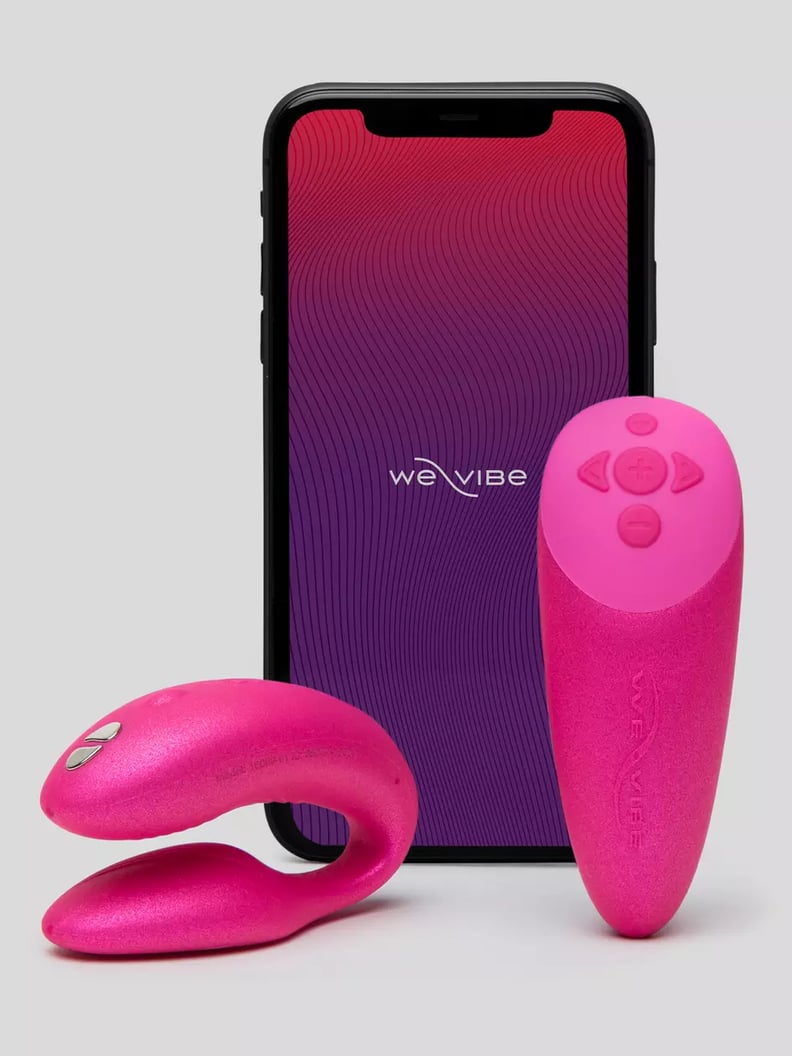 The Best-Selling Long-Distance Sex Toy
We-Vibe Chorus ($209)

"I feel like the We-Vibe Chorus was one of the first long-distance toys out on the market and, boy, did it come in handy during quarantine," says New York-based publicist Suzanne. "Not only was I able to connect with my partner who was long-distance, but it made us feel a lot closer emotionally. With Chorus, it seems like [We-Vibe] thought of everything couples are looking for in a shared toy, including being able to hand over control to a partner for power-play or just for fun in general. Also, one of my favorite features is the way you can move your hand over the device for a unique vibration."
Not that life is a competition, but the We-Vibe Chorus has certainly found its way into more than a few people's hearts.