This Summer's 7 Sexiest Music Videos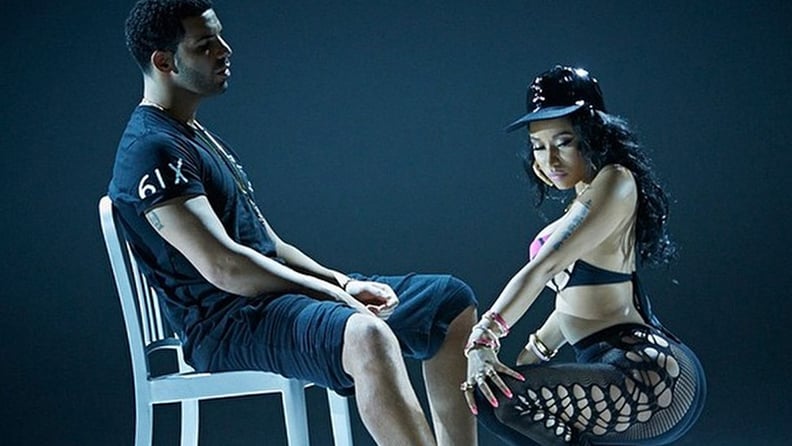 The temperatures may be hot as we approach the end of Summer, but that's not the only thing that's scorching these days. Some of our favorite artists brought the heat this season with majorly sexy music videos. Whether showing off their dance moves or a whole lot of skin, these seven music videos are must sees. Time to crank the AC.
01
"First Love," Jennifer Lopez
What is the age-defying Kool-Aid that J Lo has been drinking? We need to get some of that. In skintight bikinis and bodysuits, Jenny From the Block has a rendezvous with British model David Gandy. Go, girl.
02
"Come Get It Bae," Pharrell Williams
It's no secret that Pharrell loves women. He loves them so much that he included all kids of girls from a variety of racial backgrounds and ages showing off their dance moves for his latest video. And it's pretty hot.
03
"Somethin' Bad," Miranda Lambert featuring Carrie Underwood
The sexiest blondes of country music teamed up for this bad-girl video filled with messy hair, smudgy eyes, and skintight outfits. Looks like trouble.
04
"No Mediocre," T.I. featuring Iggy Azalea
Where do we begin? T.I. traveled to Brazil to film his latest video, enlisting the help of Iggy Azalea to show us how sexy is done. If her crop top doesn't impress you, Iggy's twerking definitely will — there's nothing mediocre about it.
05
"Get Her Back," Robin Thicke
Robin Thicke really wants Paula Patton back. Maybe his seductive new video without a single article of clothing included will do the trick.
06
"Electric Lady," Janelle Monáe
The R&B songstress proves that you don't have to be half-naked to be sexy. The star lets her dance moves do all the work. Think she's giving out lessons?
07
"Anaconda," Nicki Minaj
Nicki Minaj outdid herself with the sex factor of her latest music video for twerk-filled "Anaconda." If you have any doubts, just take a look at her most bootylicious moments in GIFs.