This Sexy Cosplayer Dressed Up as Disney Princes, and Suddenly We're Thirsty AF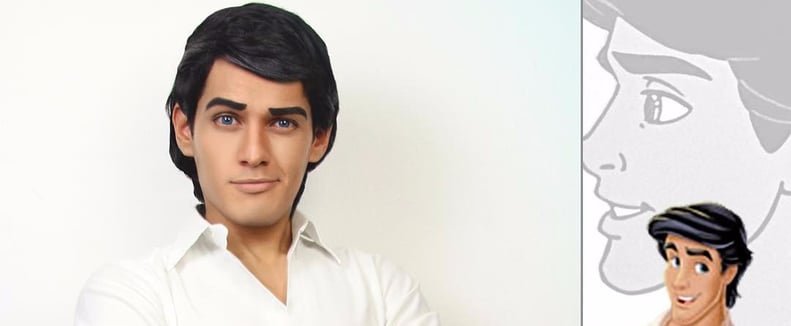 When international cosplayer J Stryker decided to cosplay as "sexy versions" of iconic Disney princes for a week, little did he know that he would gain the attention — and admiration — of the entire internet. "I never imagined I'd be getting so much love so fast," he wrote in an Instagram caption. The 22-year-old, who currently resides in Miami, spoke to BuzzFeed News about why he decided to dress up as all of our childhood cartoon crushes.
"I see a lot of [cosplay] princesses, but not many of princes," Stryker told the publication. "I don't know why guys are so scared of the princes. They were like our childhood heroes." Stryker also shared the deeper reason behind his decision to put himself out there posing as Disney princes. "I love promoting body positivity," Stryker said, revealing that he "used to be a chubby kid growing up."
Stryker also revealed that he would get teased for his looks. "In middle school, this kid would make fun of my big chin. I became very insecure about it for much of my life. Thanks to Hercules, I now see it differently: I have the chin of the Gods!" he captioned his sexy Hercules cosplay photo.
Stryker has been cosplaying for over 10 years and has gained over 45,000 followers on Instagram. He makes all of his own costumes and props from scratch, and he does his own makeup and wig styling, too. Read on to see the seven Disney princes Stryker decided to imitate, and prepare to be thirsty AF.