Are Threesomes Always a Bad Idea? Not According to These Experts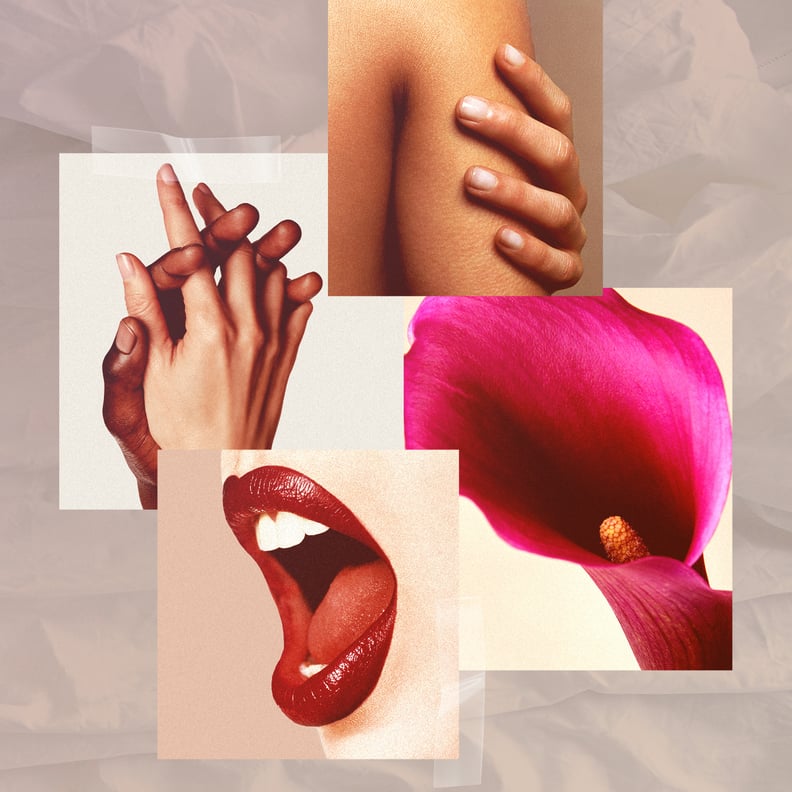 Getty | Roc Canals / Lourdes Balduque / Andreas Kuehn / Monica Fraulini / Holger Scheibe
Photo Illustration by Aly Lim
Getty | Roc Canals / Lourdes Balduque / Andreas Kuehn / Monica Fraulini / Holger Scheibe
Photo Illustration by Aly Lim
Threesomes can be an exciting way to add a little spice to your sex life. Regardless of if you're in a long-term relationship or single and looking to go on a sexual adventure, having a threesome can be a super intimate and pleasure-filled experience.
But as thrilling as threesomes may be, they aren't always easy to coordinate. And if they're not approached with care and respect for everyone involved, they can become a complex and sensitive issue.
Because having a threesome isn't as simple as walking into a bar with your spouse and leaving with the hottest person there, we've created a guide on everything you need to know about how to have a threesome. Whether this is your first time or you're a regular threesome-seeker, these tips will help you coordinate the logistics and stressors, while also offering threesome sex positions to try during the experience itself.
From establishing clear communication and boundaries with your partners to prioritizing consent and mutual pleasure, here's how to have a comfortable, respectful, and sexually-fulfilling threesome.
What Is a Threesome?
Just as the name suggests, a threesome is a sexual experience that includes three people of any gender identity and sexual orientation. The sex itself can involve a combination of oral sex, penetrative sex, anal sex, and more, depending on what you're interested in exploring as a group.
Typically, threesomes are done with all three participants engaging in the sex simultaneously, but some people may prefer to take turns watching and participating in the sex. All of this can and should be discussed prior to having a threesome in order to establish consent.
How to Tell Your Partner You're Interested In Having a Threesome
Though this conversation may sound intimidating, you can approach it in a few different ways. Certified sexologist and pleasure coach Tyomi Morgan suggests asking your partner first how they feel about threesomes. You can ask them things like, "what do you think about threesomes?" "have you ever had a threesome?" and "would you ever have a threesome?" to gauge their thoughts before you express your own. If you're worried about bringing up a threesome randomly, you can mention that you saw a threesome scene in a sexy Netflix show or read an article about threesomes online recently (or even send them this one!).
To take a more direct approach, you can also dive right into why you're interested in exploring a threesome, and explain what you're hoping to gain from the experience. When doing this, "ensure that [your partner] understands that you value their opinion and that it's simply your intention to share an adventurous sexual experience rather than undermine what you already have together," clinical psychologist Lisa Lawless, PhD, CEO of Holistic Wisdom, tells POPSUGAR. She adds that "you both need to understand your motivations for participating in a threesome and determine if those are something that you're both comfortable exploring."
Just make sure to have these conversations outside of the bedroom or a sexual setting. "It is best to avoid talking about it when you're sexual with your partner so that they do not feel especially vulnerable. Instead, find a relaxed time without distractions so you can both comfortably share sexual fantasies and explore a threesome as a potential idea," Dr. Lawless says. This could be while on a car ride, as you're sipping coffee at the table together in the morning, or maybe when you're watching TV together at night.
How to Coordinate a Threesome
If you're in a relationship, and you and your partner have decided you'd like to explore a threesome, talk to them about boundaries, expectations, and wants. Lawless suggests discussing "what types of sex acts and scenarios are acceptable to avoid misunderstandings and jealousy," while also addressing any insecurities or concerns.
It's also important to clarify with your partner whether this will be a one-time thing or if you'd like to continue opening up your relationship for a longer period of time. Additionally, Lawless suggests discussing whether there will be communication with the third party afterward, and what the rules will be about one or both of you contacting them again.
Similarly to those in a relationship, if you're single and looking for a threesome, you should also establish your boundaries, expectations, and wants prior to seeking a threesome. Ask yourself about what you're looking for: Is it a one-time threesome? Is it a recurring sexual experience with the same couple? Is it a polyamorous relationship? And also make sure you know what you'd like your role in a threesome to look like — i.e. if you do or don't want to be a couple's first time experimenting with a third.
"It's very important you treat your interests with respect, as "they want to be appreciated and treated like human beings, and not just sex objects."
Once you're sure of what you're looking for, think about who you'd like to bring into the threesome. If you're partnered, "discuss the personal preferences, including gender, physical traits, and personality. In addition, consider that it may be emotionally easier if you invite a stranger into your threesome rather than someone you know, or vice versa depending on personal preferences," says Dr. Lawless.
When you decide you're ready to bring someone into your relationship or join a couple yourself, you can consider friends, friends of friends, and acquaintances, or, you can download dating apps like Feeld, 3Fun, Tinder, and OkCupid. You can also attend social events for non-monogamous people or subscribe to adult forums online that cater to people interested in alternative sexual lifestyles, suggests Dr. Lawless.
Just note that if you are using dating apps to find a third or to seek a threesome yourself — especially if on monogamy-focused apps — it's best to be abundantly clear about your intentions with new matches. Though you don't necessarily have to put "Looking for a threesome" in your bio, it would be good to pose the, "so, what are you looking for here?" question to your matches early on in the conversation so you can clearly tell someone what you're looking for without leading anyone on.
After you've decided who the right person or couple for a threesome may be, if you don't already know them, it's best to organize a meet-up to gauge their vibe, personality, and chemistry. When you feel confident that you'd like a threesome with them, "be direct about what you want and why you chose them, while reassuring them that you value their feelings. Understand that the proposal may surprise them, and communicate that you would never do anything to make them feel uncomfortable," says Lawless.
Morgan adds that it's very important you treat your interests with respect, as "they want to be appreciated and treated like human beings, and not just sex objects."
If they decline your request to join a threesome, "accept their answer gracefully and without pressure," says Lawless. But if they accept, discuss their boundaries, expectations, and intentions, too. Know that while some people are just looking to have some fun, others may be looking for something deeper. "Knowing what their intentions are before going into a threesome will save everyone involved from potentially experiencing disappointment if expectations are not met," says Morgan.
If it all aligns with your wants, congrats, you're one step closer to having a threesome.
How to Have a Threesome
After deciding on a place and time for the threesome, ensure you have everything you need for pleasure, safety, and comfort, says Lawless. This includes condoms, dental dams, proof of a recent STI screening, lube, sex toys, and whatever else all participants of the threesome agreed on.
Then, establish a safe word like "yellow" or "red" that anyone can use in case they want to slow down or halt play immediately.
Once all of the above has been discussed, your threesome can start however you want it to — and however you agreed to it looking beforehand. Though it might feel a bit awkward at first as you navigate where to go and how to move in a threesome, embrace the feeling and laugh it off.
To get a feel for each other, you can start by kissing, touching erogenous zones, and rubbing different body parts to get each other in the mood. Then, when it feels more comfortable, you can proceed to oral sex, penetrative sex, anal sex, or simply keep kissing and touching.
Remember to check in and make sure everyone feels comfortable throughout the experience by saying things like "You like that?" and "How does that feel?" If at any point negative emotions begin to build up, feel free to use your safe word to stop play and talk with all participants about how you're feeling. From there, you can decide whether to continue or skip into the aftercare phase.
Bottom line: just make sure that "everyone feels included and give attention to all involved to ensure everyone has a chance to participate and enjoy the experience," says Dr. Lawless.
Threesome Sex Positions
Though it may be fun to play around with different sex positions to see what feels best, Lawless recommends the below threesome sex positions as a great place to start:
The Double Oral. This is where one partner lies down while the other two partners pleasure them orally. Take turns to ensure everyone gets a taste.
The Spitroast. Partner one goes on all fours in between partner two and partner three. While performing oral sex on partner two, partner three penetrates partner one from behind. You may also know this one as the Eiffel Tower.
The Daisy Chain. All three participants lie in a circle on their sides, with each person performing oral sex on the person to their right.
Double Penetration. This can look one of two ways: partner one penetrates partner two from behind, all while partner two penetrates partner three from behind. Another option is that partner one penetrates partner two vaginally, while partner three penetrates partner two anally.
Threesome Aftercare Tips
When the threesome is over, sexual aftercare "should look like whatever each person needs to come back into their bodies and into the reality of time and space," says Morgan. This is especially true since endorphins and emotions were likely heightened during the newness of the sex itself.
For some people, this could be spending quality time together and ordering food or turning on Netflix. For others, it could be communicating about the experience. Regardless of the aftercare method you choose, "ensure that everyone receives emotional support and discusses emotions that came up during the experience and afterward," says Lawless.
You can also use the time to discuss what worked, what didn't, and what you'd like to try next time.