Um, So a Vaginal Chapstick Exists — but It's Not as Absurd as You May Think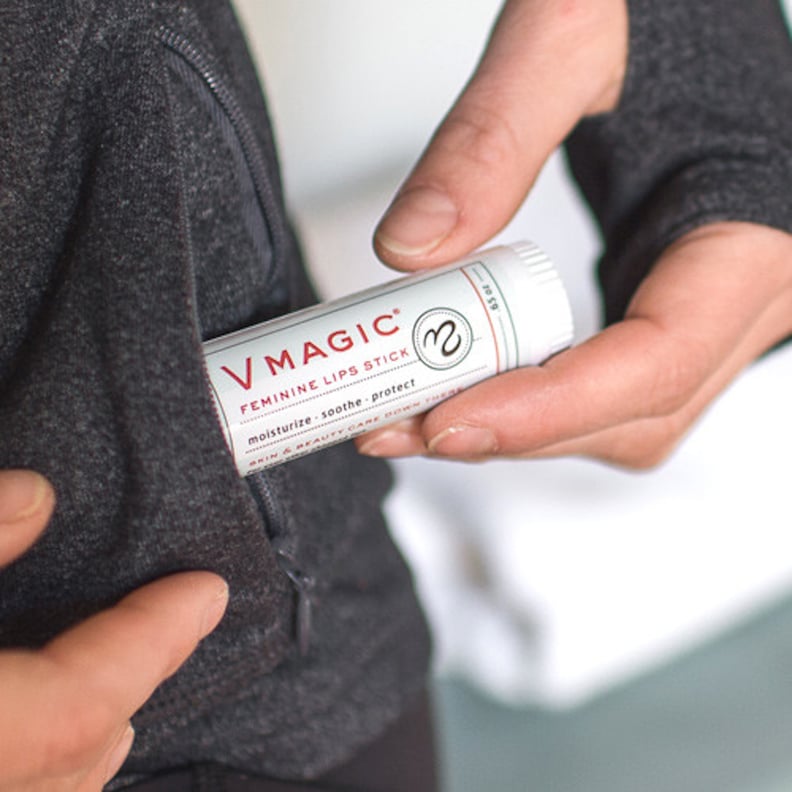 There seems to be a trend surrounding unique vaginal care methods, and some of the latest options are interesting, to say the least. Gwyneth Paltrow wants you to shove jade eggs up your lady bits to increase your feminine energy and balance your hormones. One anatomically challenged "doctor" recently suggested women use his vaginal glue during their periods. And now, we've just discovered that a moisturizing feminine lipstick exists, for all your labia-hydrating needs.
Before you go shaking your head in dismay, hear us out, because this one actually seems legit. Produced by the aptly named brand VMAGIC, the Feminine Lips Stick is made to moisturize your labia and vulvar skin on the go in case things get dry in your nether regions. As the product's tagline says, "Because your other lips get chapped, too!" The convenient stick can be used to relieve inflamed skin caused by chafing or ingrown hairs or as a midday deodorizer.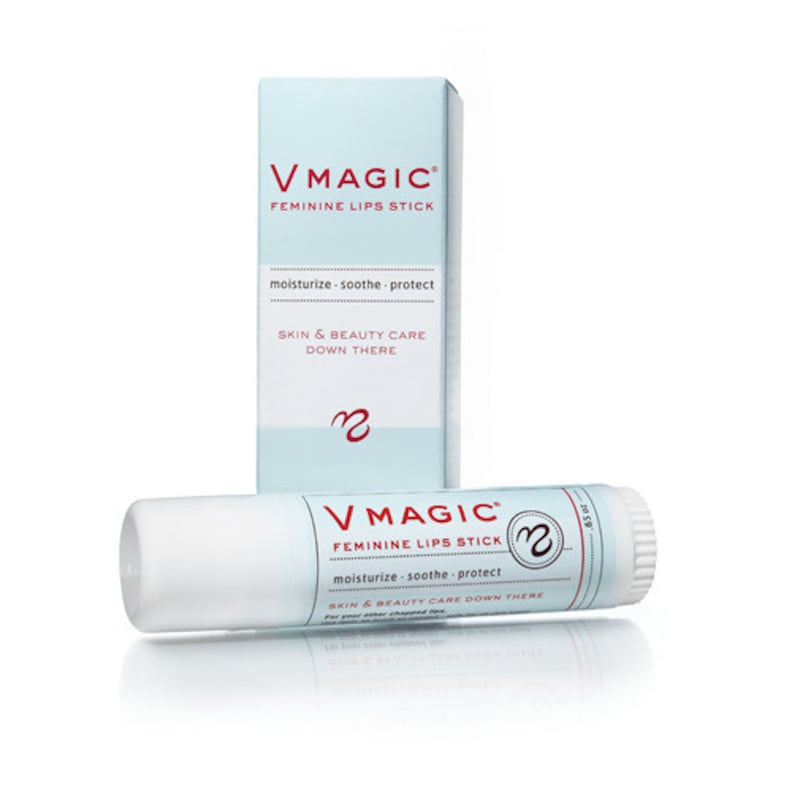 So far, the $18 product has received pretty rave reviews, with one user commenting on how she uses it to help reduce her 3-year-old's irritation due to potty-training. Another VMAGIC fan and cancer survivor reviewed the product and commented on how it has allowed her to be intimate with her husband again.
The makers of VMAGIC say this convenient form of feminine care cream is made with all-natural ingredients and contains no dyes, fragrances, or synthetic preservatives. If you're feeling unsure about this whole deal but secretly tempted to give it a whirl, we suggest consulting your gynecologist before trying it out on your hoo-ha.