The Pros and Cons of Hiring a Wedding Planner
Everyone knows it — the most challenging part of any wedding is the planning, planning, and more planning. For some, this can be too daunting to deal with. If you're wondering whether or not you need a wedding planner's expertise, Brides has compiled a list of pros and cons so you can weigh all the options. Read on for what they had to say.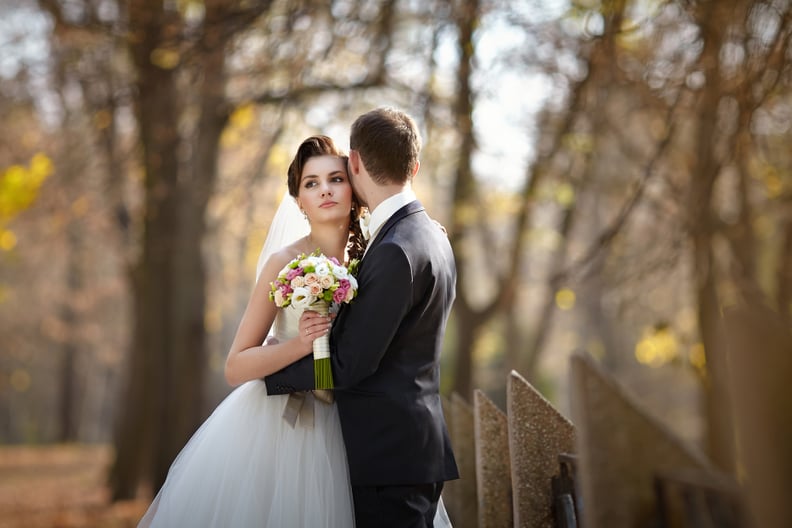 Yes, weddings are joyful occasions, but, sometimes, planning one can be anything but. Sure, you can probably sweat through it, but it may pay to call in professional reinforcements. Here, we consider the pros and cons of using a wedding planner.
Pros:
They'll sweat the details.
Chances are, you've never planned an event of this magnitude. So. Many. Details. Wedding planners have done this before — a lot — so they can help you wrangle details you might otherwise overlook. Planners can also help you make the most of your budget and allocate it properly.
They have insider knowledge of the local market.
Planners can be a godsend if you're putting together a wedding in a city where you don't reside. But locals can benefit, too, because they've likely worked with most of the venues and vendors in town. "Since many of us are full-time event planners, we are networking and researching vendors and suppliers to build our network and to stay ahead of the trends almost daily," says Leslie Weekes, wedding and event consultant at D.C. and New York-based Leslie-Manning Events. "If we have a client who is looking for a cinematic photographer, finding one does not take weeks of research and sending emails that appear to go into the ether. It's one phone call."
They'll spend their time, not yours.
According to Susan Graham of Atlanta-based Susan Graham Signature Events your wedding planner has the time to chase down obscure details and stay in constant contact with vendors for the day-to-day questions.
They'll troubleshoot.
If something goes awry during the ceremony or reception — and something always does — you don't have to take care of it. They'll worry so you don't have to.
Cons:
You have to relinquish some control.
If you're the type who can't stand the idea of not doing everything yourself, it might be hard for you to turn over the details for one of the biggest events you're likely to have. It's not impossible, of course, says Weekes: "Contrary to what I was told when I first got into the business, Type-A clients work well with planners; in fact, I think they make us better planners." However, you need to be honest with yourself about whether it's something you can do comfortably. If so, says Jayna Cooke, CEO of EVENTup, an online marketplace for finding event venues, be sure that your planner is as detail-oriented as you are and has values and communication styles that align with your own.
It's an additional cost.
Yes, planners have an inside track, which means they can sometimes save you money — but not always, says Cooke. If your budget is already stretched, but you could really use help, consider a day-of coordinator. According to Graham, planners often offer multiple tiers of service. Be sure to ask for a customized service if you don't see what you need on the planner's initial price list.
You chose a venue with prepackaged services.
It's not a con necessarily, but if you choose a venue that offers prepackaged services, it's unlikely you'll need a planner's services, says Cooke.
— Jolène M. Bouchon
Check out more great articles from Brides: