Don't Let These 10 Worst-Case Scenarios Ruin Your Wedding
There are wedding fiascos you can plan for, and then there are those that can sideswipe even the most OCD bride. Lucky for us, wedding planner Allison Silber, founder of Engaged and Inspired and cofounder of The Lab Event, has successfully dealt with many big-day disasters — even at her own wedding! She spoke with me about what to do ahead of time to prevent these worst-case scenarios from ruining your wedding and, in some instances, how to handle the unavoidable mishaps. So take a deep breath — what's the worst that could happen?
01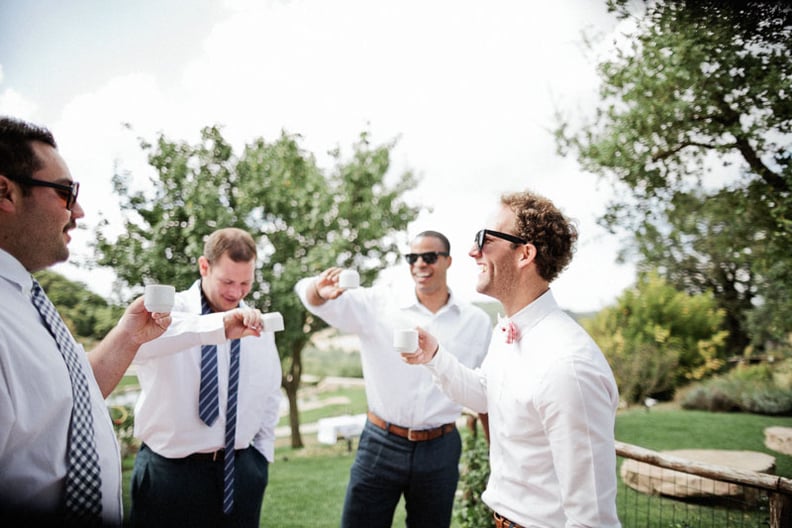 Worst-Case Scenario: The Best Man Makes an Embarrassing Speech
Pro tip: "For mine, my planner actually went up and was like, 'OK, you're done,' and took the mic away, which I don't think happens that often. If it's really embarrassing and over the top or, in my case, I think he was probably way too drunk, you just have to cut him off and be done with that. Ahead of time, you just have to talk to him. Tell him not to drink much before they give their speeches, and after they can drink. Just say, 'You need to give a speech and you're in front of my grandparents,' then they kind of go, 'OK.'"
02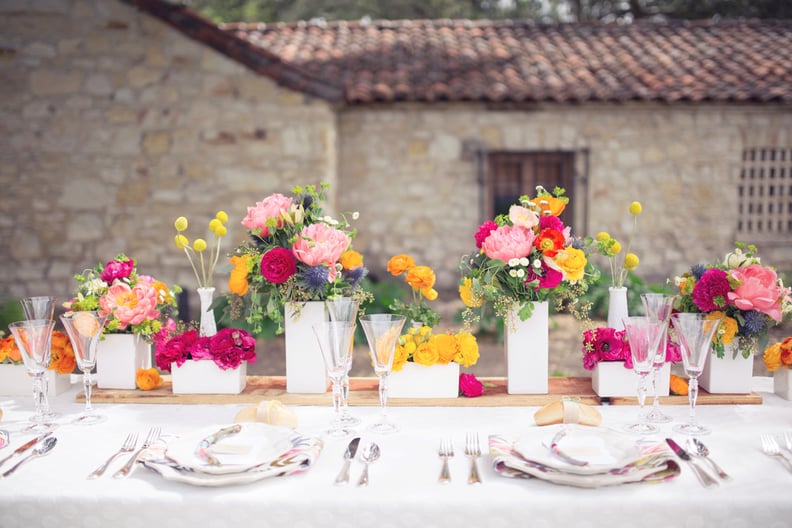 Worst-Case Scenario: You End Up Going Way Over Budget
Pro tip: "The first thing would be you can reuse floral. There are ways to reuse your ceremony floral for the reception, the dancing portion. Maybe not the centerpieces, but the cake table and things like that. There's ways to move it around, so that you're not spending money on cocktail tables that you're going to see for 30 or 40 minutes and never see again.
"Really the way not to go over budget is you have to be on the budget every step of the way. Really looking at everything before you sign any contracts or make any decisions. Figure out what that means for your overall bottom line, figure out the things that are important to you. Like transportation sometimes is not as important to certain people and that saves a couple thousand dollars.
"I know it sounds ridiculous, but hiring a planner always saves money. In addition to keeping you on budget, they know how to get deals and have access to wholesale prices. So it actually totally helps."
03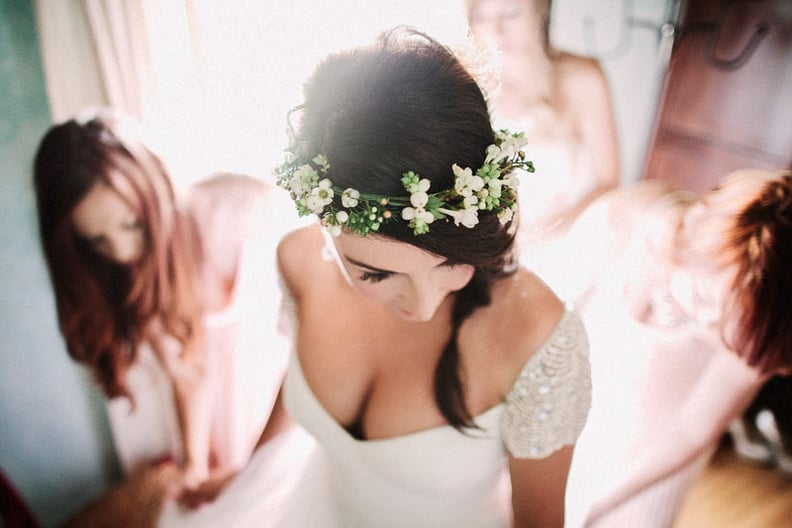 Worst-Case Scenario: You Have a Wardrobe Malfunction With Your Wedding Dress
Pro tip: "Someone poured red wine all over my dress. If you want to get a stain out, you do not use any sort of stain Wine Away or any of that kind of stuff. Only soap and water and if you really scrub hard enough and have 15 people doing it with paper towels. I did a lot of research and if you use Wine Away or something like that, it will affect the dress. You won't be able to get it dry-cleaned. If I can get wine out, I'm pretty sure you can get anything out.
"A friend of mine had the Reem Acra dress with the little beaded sleeves and the sleeve totally just fell off. We safety pinned it and did what we could and at some point it was OK, just change the dress and just be comfortable. What she ended up doing was wearing a backup dress, in this case it was one of the bridesmaids dresses. It was just an extra one that we had. She just ended up changing into that, which is more fun for dancing anyway."
04
Worst-Case Scenario: It Rains at an Outdoor Wedding
Pro tip: "You figure out if there's a space you can do it inside. Whether that's a backup venue or most of the time venues will at least have something. It might be smaller, but they will have some indoor area in the chance of rain that you can switch to. Otherwise, we talk about tenting and tenting options. At most tenting places you can put a deposit down, and most of them will actually give you your deposit back."
05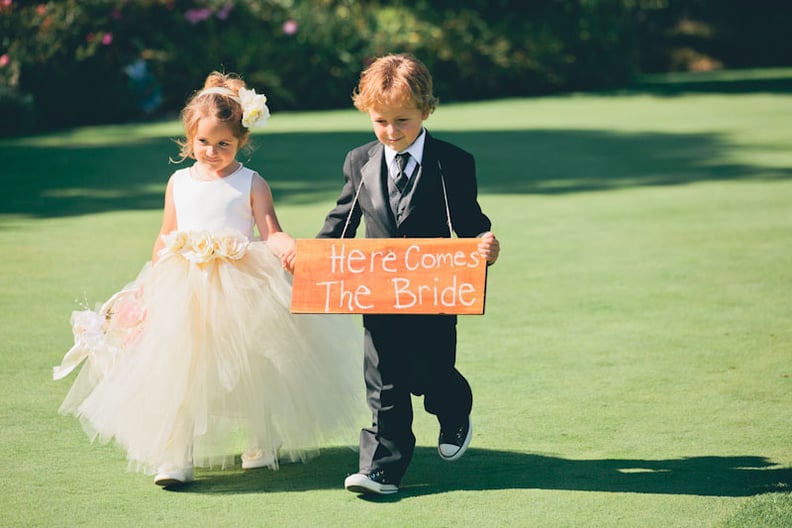 Worst-Case Scenario: Children Are Causing a Scene
Pro tip: "The best way to prevent it is to hire a babysitter. Most venues will have at least one recommendation of somebody that babysits for weddings or obviously a friend. I just did a wedding where there were nine kids under 1. So we set up this whole area with playpens and such. And I'm telling you, no one went into that area all night long because it was just havoc. It took the stress off of the parents, and nobody at the wedding noticed it. It was just all us that had to deal with it.
"Or you have to just tell them no kids at the wedding, which is something that people do."
06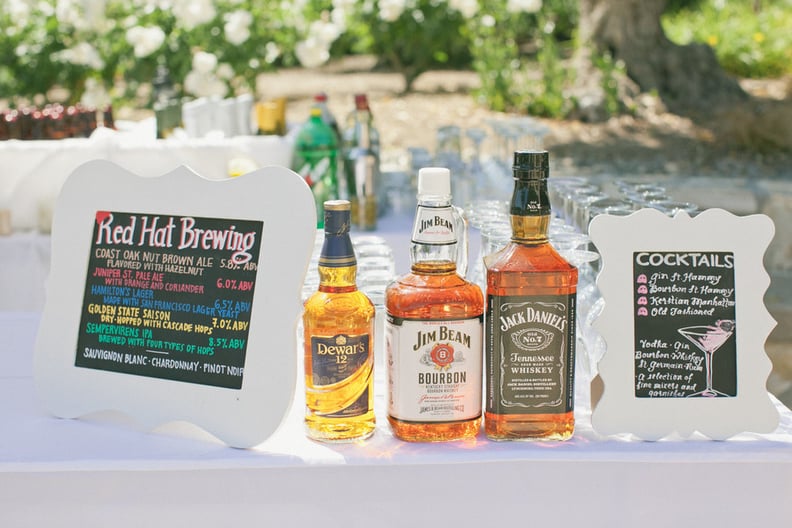 Worst-Case Scenario: Guests Get Too Drunk
Pro tip: "Most of the time the venue will have security and hopefully the bartenders are somewhat keeping track, where they can at least cut them off if a friend isn't around to tell them no. You can tell the bartenders we have a really heavy drinking crowd, maybe cut them off a half hour earlier or shut the bar down a half hour earlier than normal. I think the best thing to do once it's already happened is to have someone take them back to the hotel."
07
Worst-Case Scenario: No One Is Dancing at the Reception
Pro tip: "People want to dance with the bride on the dance floor. If you go on the dance floor, people will go on the dance floor. If no one's dancing, then the bride and groom need to get on the dance floor and start and bring some people. And then the DJ either needs to ask for requests or figure out what type of music the crowd wants. It's mostly the DJ's job to get people to dance."
08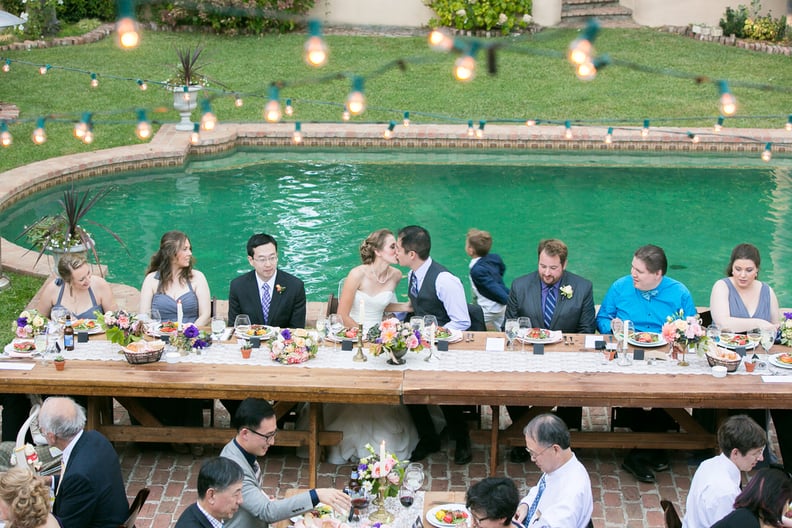 Worst-Case Scenario: Someone Brings an Uninvited Plus-One
Pro tip: "To prevent it, you just really have to tell people. For my wedding I didn't personally call everybody, but it was through the grapevine. I told some of my friends that if the person isn't on the invitation, then they don't have a plus-one.
"If it happens on the day of, honestly, it's one of those things that really works itself out. If you leave everyone to their own devices, they will sit down, they will have a seat, and they will have a dinner."
09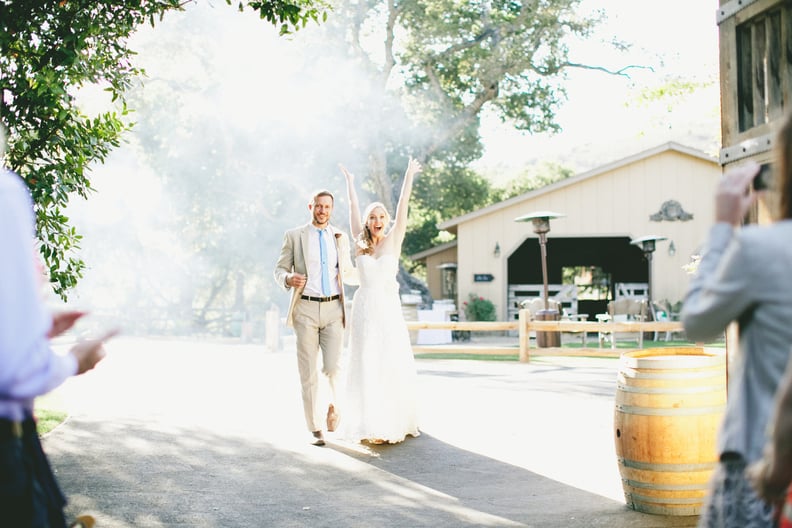 Worst-Case Scenario: A Vendor Cancels Last-Minute
Pro tip: "Hopefully they give you your deposit back, and then you just go on a spree of calling every vendor in that category and telling them your sob story and if they can't, they'll know somebody who can do it. Do that first, and then when you find out who's available, that's the point when you start researching if it's a good vendor that fits your wedding. Don't do the research before you know if they're available. Believe me, this happens and people feel really bad and they just do whatever they can to help you."
10
Worst-Case Scenario: Everyone Starts Leaving Early
Pro tip: "If really everybody is leaving, I would move the exit up ahead of time. Just tell everybody to wait because that actually happens a lot of times on certain weekends after holidays. The Sunday after Thanksgiving, for example. They're already taking time off from work, so they can't take the Monday off. At which point, I've just shut down early before, it's better than having no one there for the exit."