This Is the Sexy Costume You Should Wear in the Bedroom, According to Astrology
As POPSUGAR editors, we independently select and write about stuff we love and think you'll like too. If you buy a product we have recommended, we may receive affiliate commission, which in turn supports our work.
Halloween is all about having fun, and it's natural to want to wear a creative (and maybe sexy!) costume to celebrate in the festivities. Yet there are actually certain costumes that are most appropriate for you based on your zodiac sign. For instance, some signs are more extroverted than others, have certain fetishes or interests, and have kinkier or more reserved sex preferences. This Halloween, let the stars lead you and pick out your next sexy costume to rock under the sheets.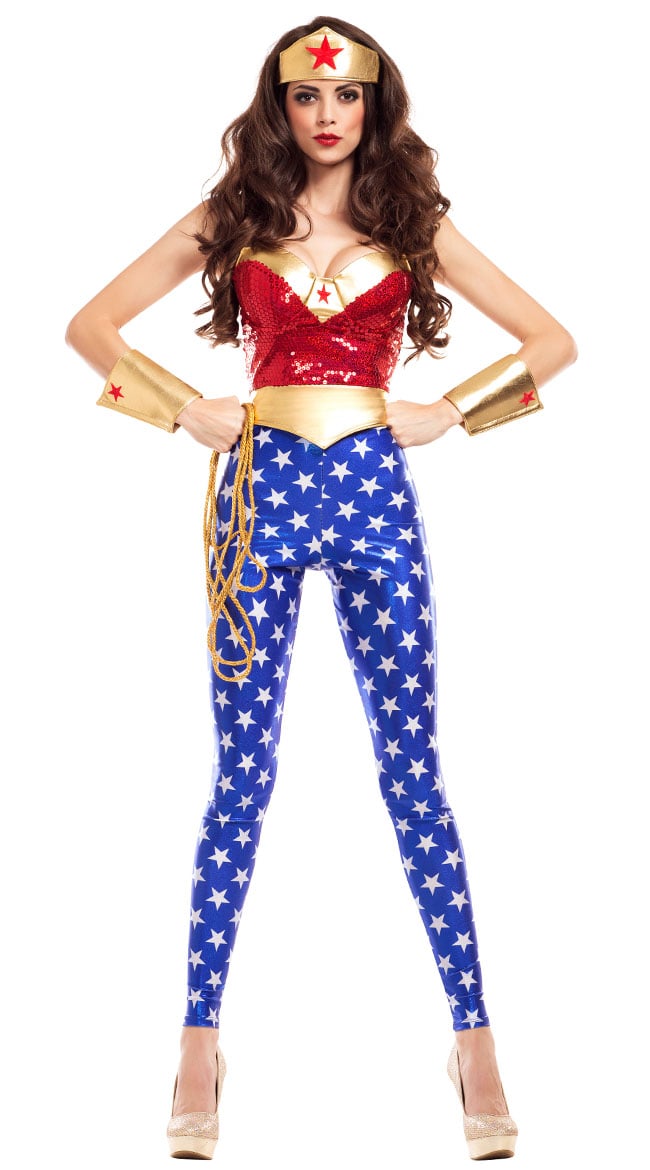 Aries (March 21 to April 19): Superhero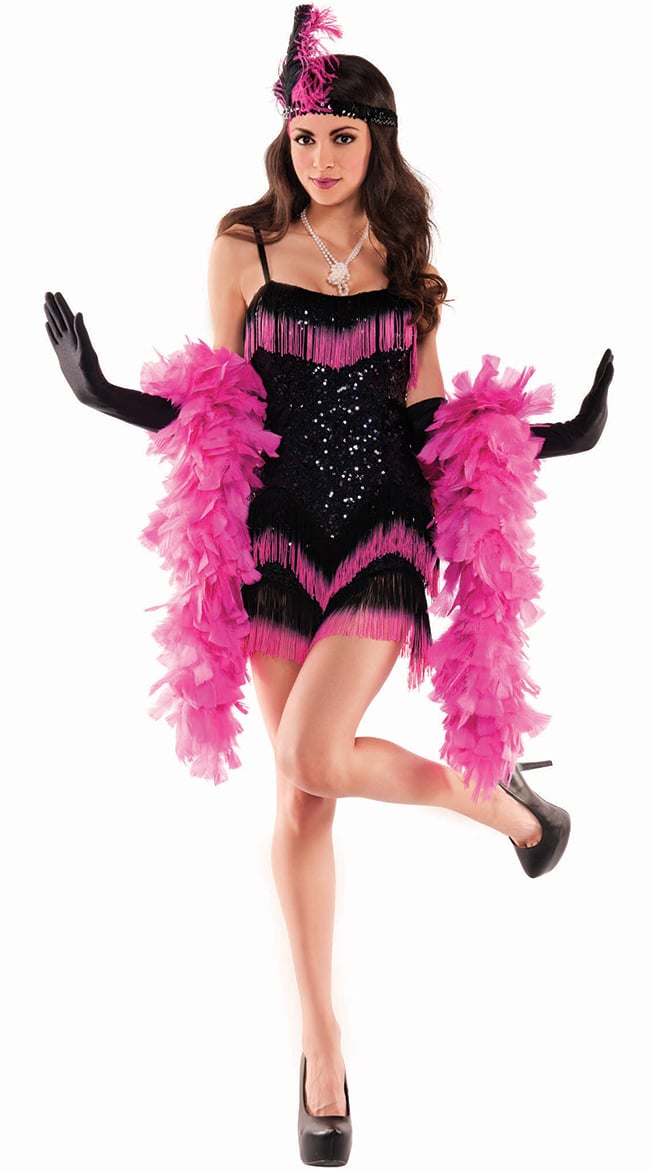 Taurus (April 20 to May 20): Dancer
Taurus people are sensual and comfortable in their bodies. "You also love music and dance, so this Halloween, dress as a dancer," she said. Even better if it's something low-cut that shows off your curves. Try this Pink Fringe Flapper Costume ($50, originally $77).
Gemini (May 21 to June 20): Renaissance Woman
Gemini is the sign of literature. "In Europe centuries ago, bards wrote evocative songs and poetry and performed them for the edification of the courts," she said. On Halloween, dress up as a medieval or Renaissance traveling troubadour and read erotic poems to arouse your partner (and yourself). Try this Classy Renaissance Cutie Costume ($37, originally $80).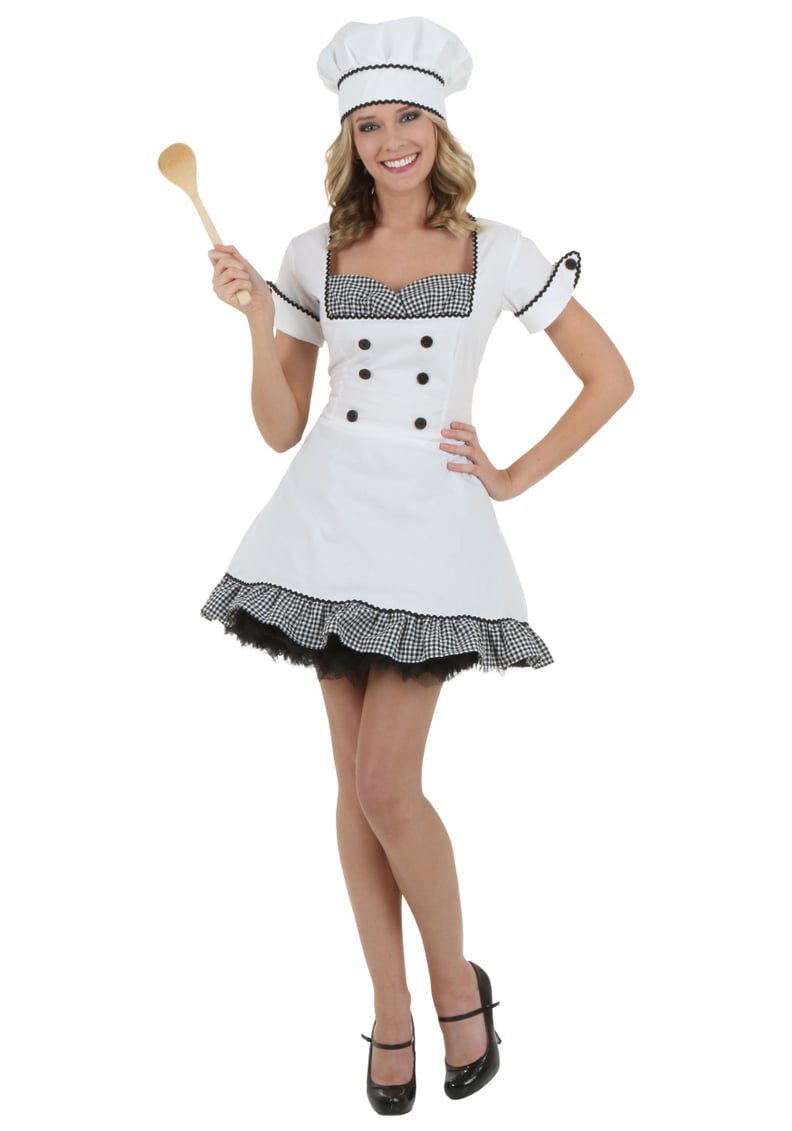 Cancer (June 21 to July 22): Chef
It's often said that the way to a man's (and let's be real, a woman's, too!) heart is through his stomach, and Cancers sure do love to cook. "On Halloween, serve your partner a sensuous repast or a smorgasbord of decadent sweets, while dressed up like a sexy French chef," she said. Try this Sexy Chef Costume ($35).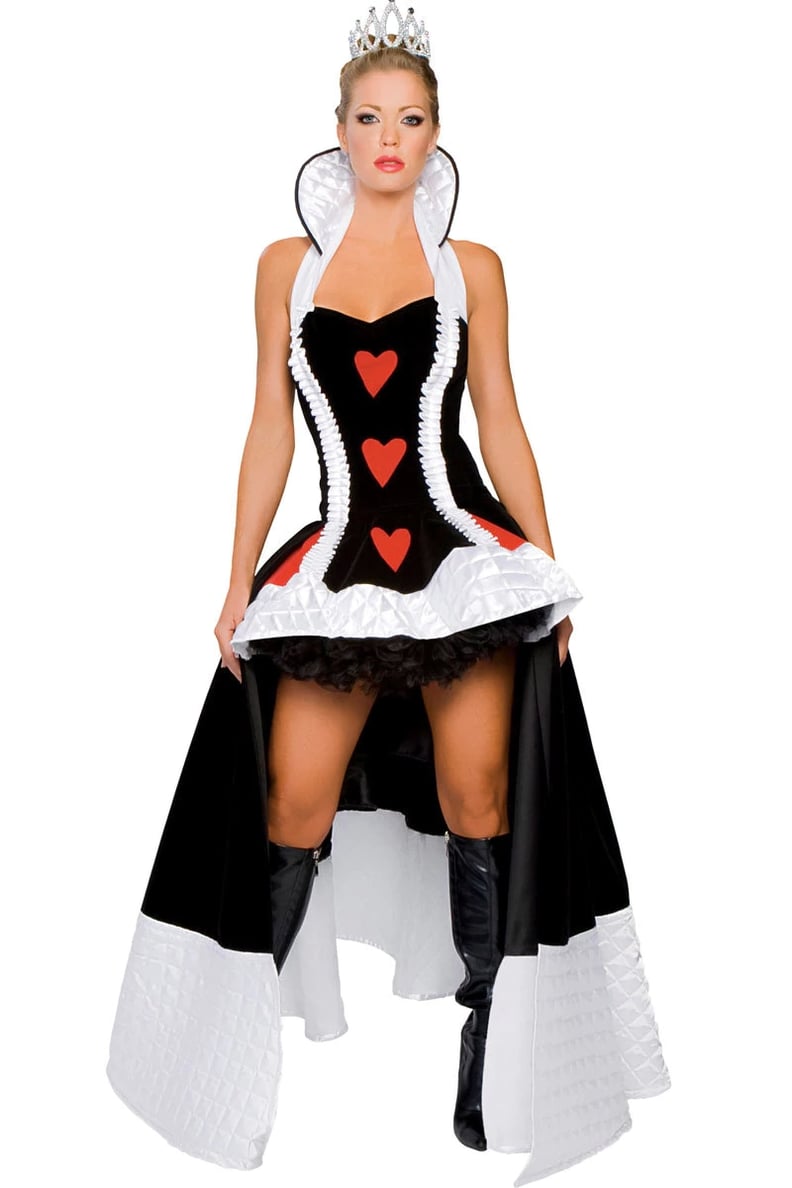 Leo (July 23 to Aug. 22): A Royal
Leo is the sign of royalty. Make a dramatic impression in bed by wearing the elegant garb of your favorite queen or empress from the past, perhaps Cleopatra or Nefertiti. "If you prefer, choose to make an appearance as a fantasy or futuristic queen who rules absolutely and whose power is the ultimate sex appeal," she said. A bit pricey but worth the fee, this Enchanted Queen of Hearts ($142) costume really gets you into character.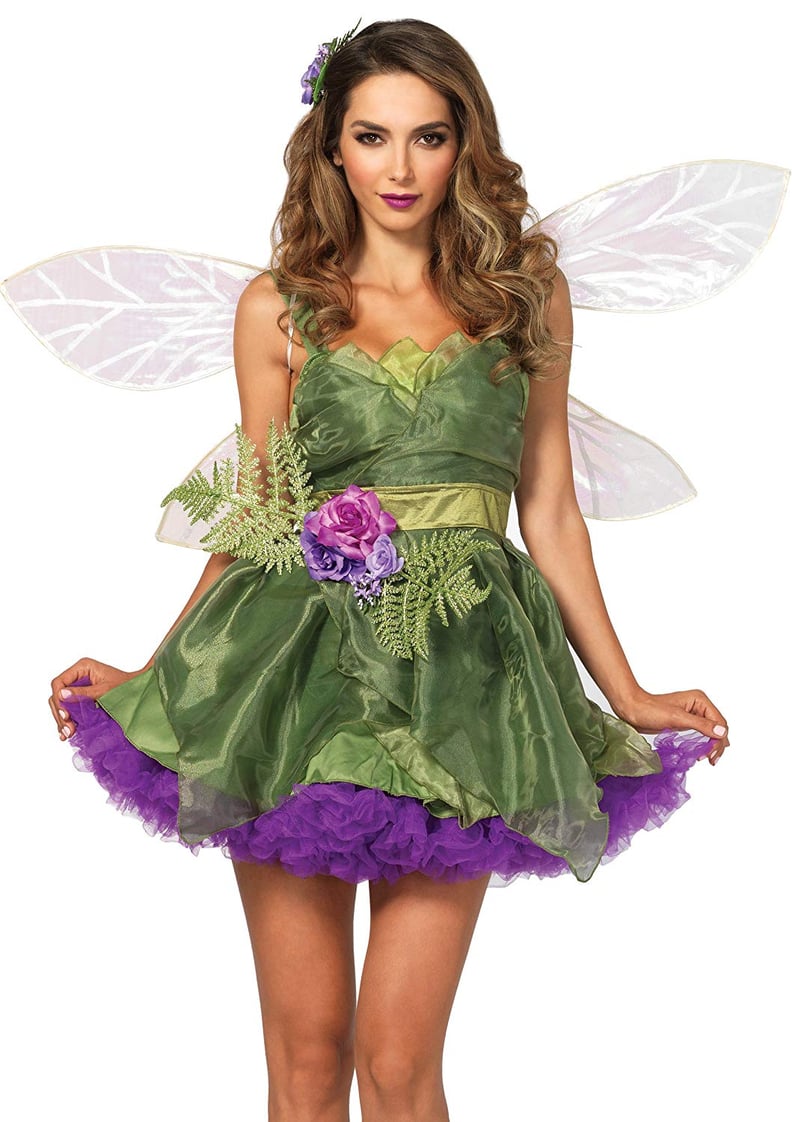 Virgo (Aug. 23 to Sept. 22): Fairy
Virgo is an earth sign, and many Virgos have an affinity with plants. "Some people believe spirits called devas live in all plants and the ancient Greeks thought nymphs known as dryads made their homes in trees," she said. On Halloween, dress as a graceful tree nymph with gossamer wings and a dress made of glossy leaves. This Woodland Fairy Costume ($58 to $100) will really turn on your partner.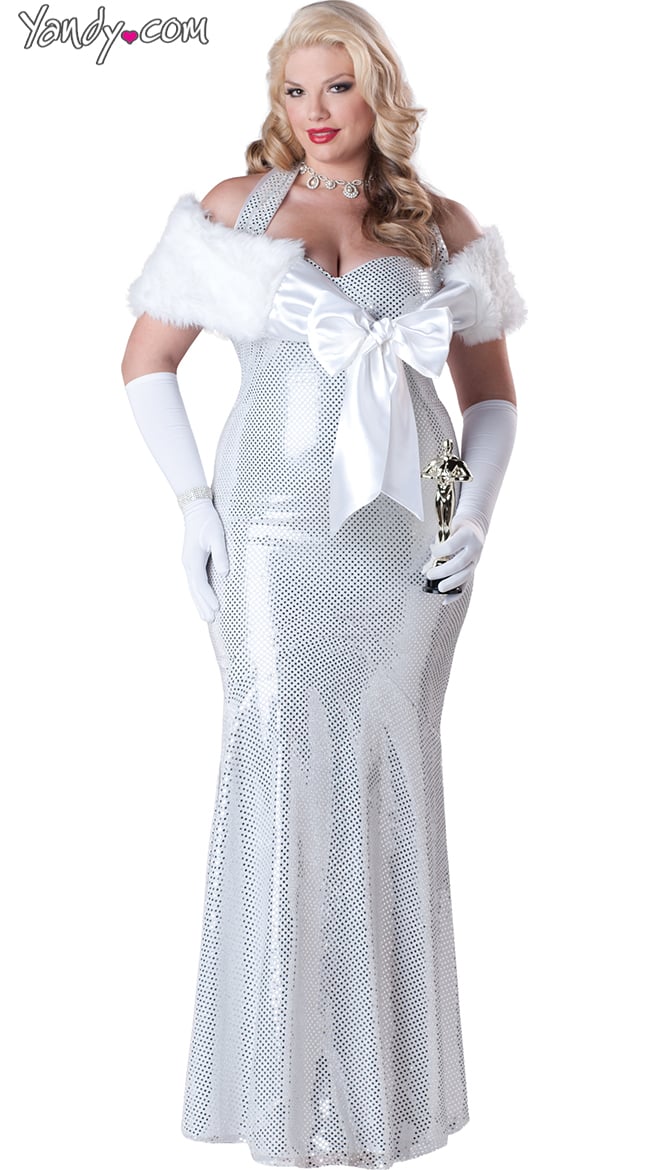 Libra (Sept. 23 to Oct. 22): Movie Star
Libras appreciate beauty and finery, so your ideal Halloween costume might be inspired by the classy elegance of 1940s movie stars, while also exuding their timeless sex appeal. "Emulate great beauties such as Elizabeth Taylor and Lana Turner, whether you dress up in a gorgeous evening gown or a silky, slinky nightie," she said. Don a Seductive Starlett Costume ($57, originally $114) and embrace Hollywood's glamour.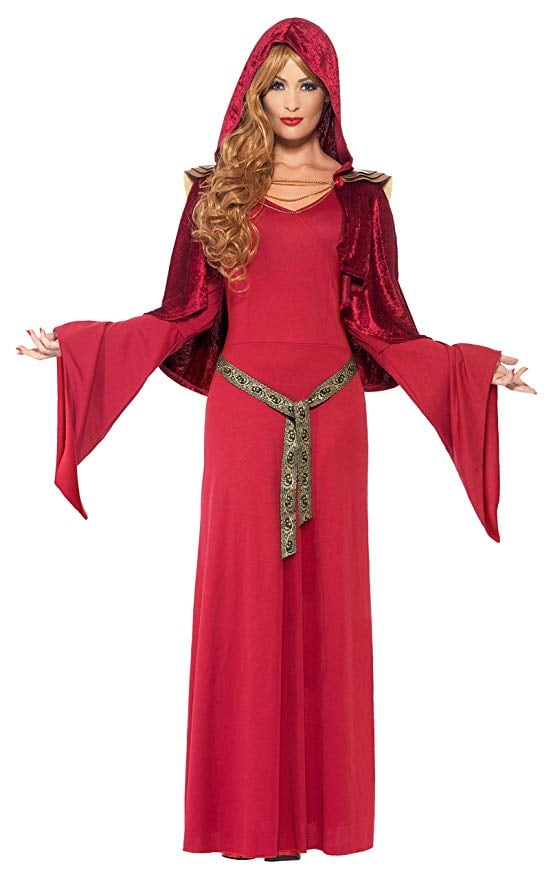 Scorpio (Oct. 23 to Nov. 21): Temple Priestess
Scorpio is the sign of magic and mystery. "Enchant your partner by dressing as a temple priestess from an ancient Egyptian or Greek mystical cult," she said. Not only your costume, but also the (mysterious) environment you create will really set the stage for a steamy night. This Women's High Priestess Costume ($34-$77) will create sparks in the bedroom.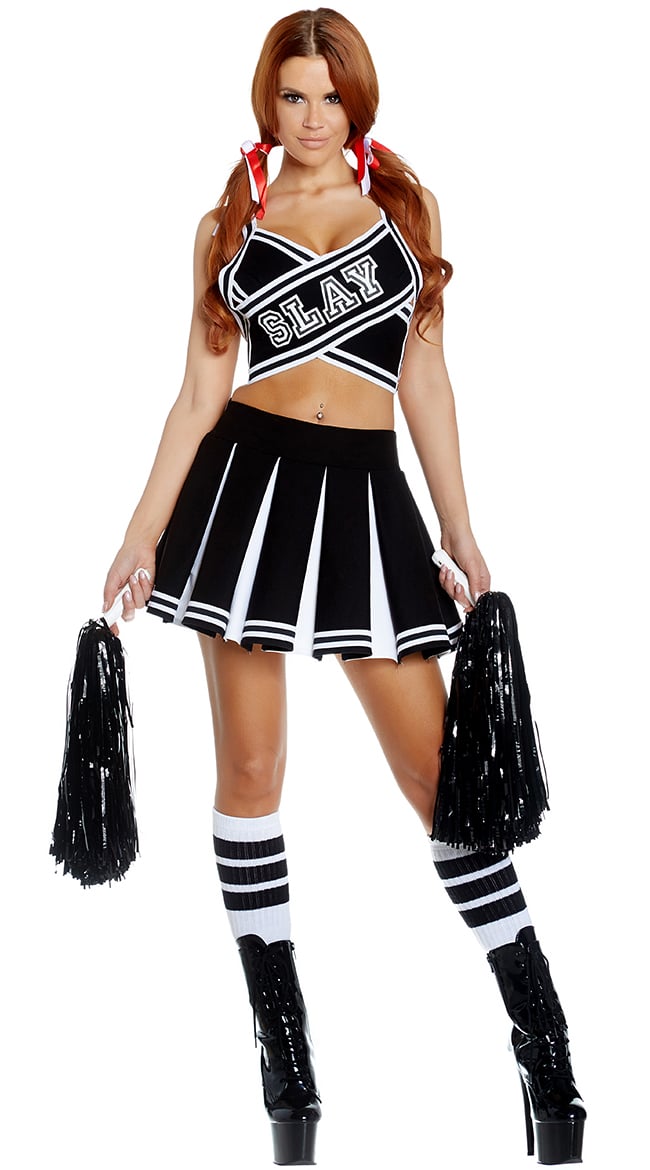 Sagittarius (Nov. 22 to Dec. 21): Cheerleader
Sagittarians are active, adventurous people, and many love outdoor activities. "They're often big sports fans, too. Dressing as a cheerleader for his favorite team could be fun on Halloween," she said. Plus, many people find cheerleader outfits to be incredibly sexy. This Play or Slay Costume ($56) will definitely earn you a fan back in bed.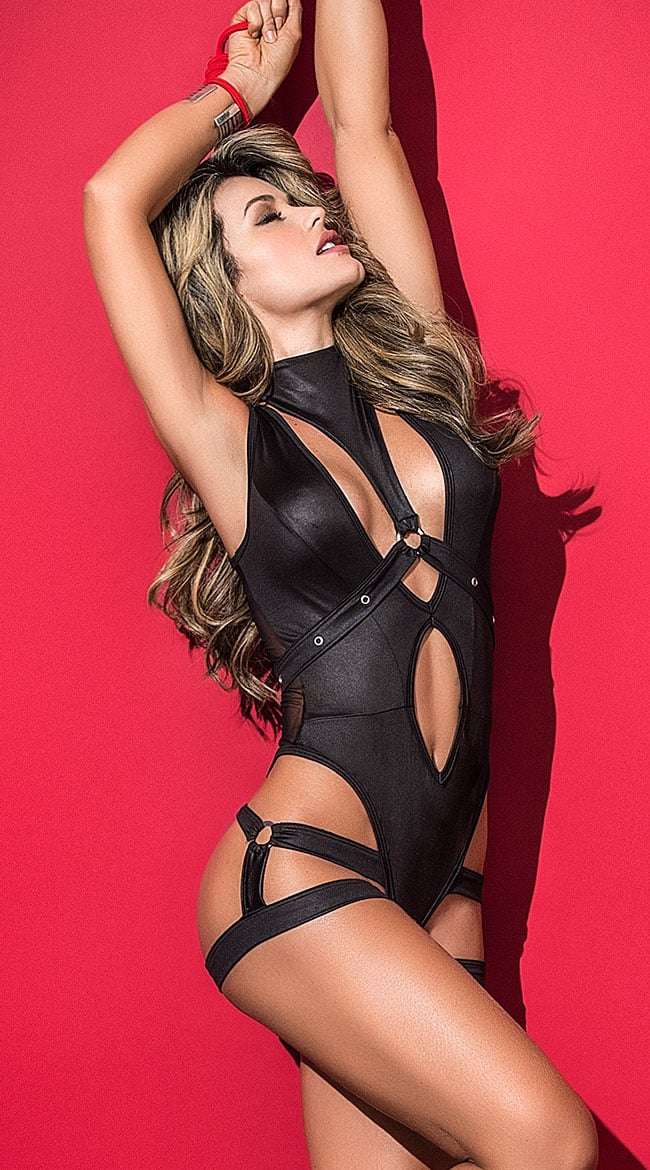 Capricorn (Dec. 22 to Jan. 20): Dominatrix
Capricorn is the sign of business and discipline. "Put on your best business suit and exercise your executive role, which might mean playing the all-powerful corporate head or dynamic dominatrix on Halloween," she said. You're in charge all the way here for the next few hours. (Wink, wink.) Try this Harnessed Hottie Jumpsuit ($39) and grab some whips and chains.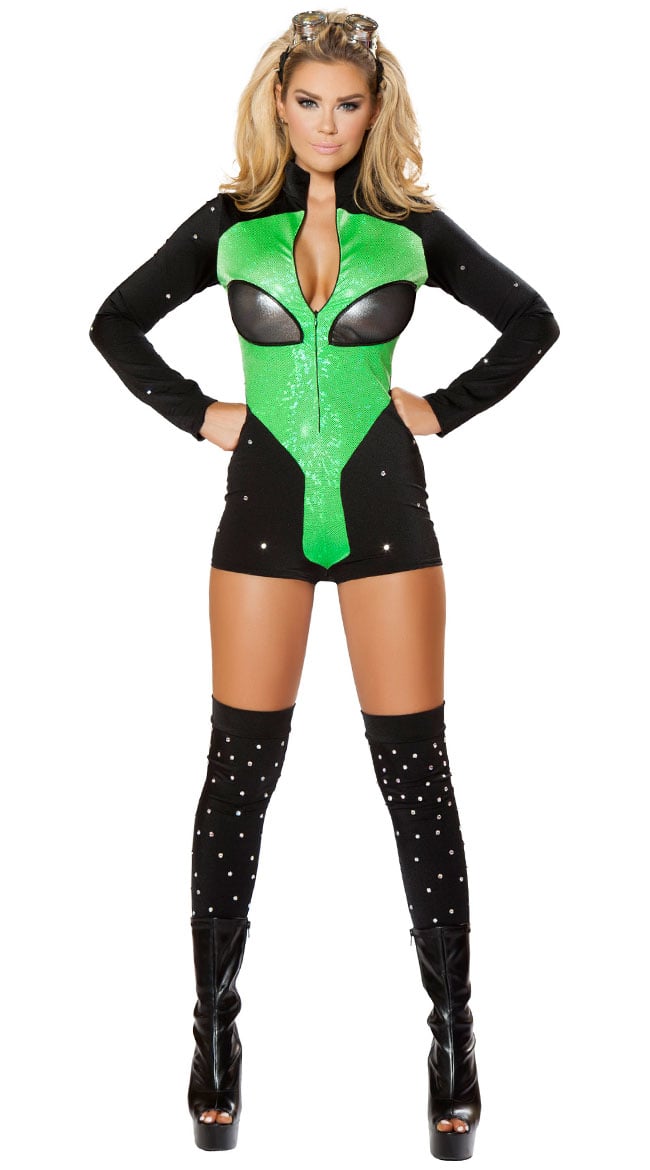 Aquarius (Jan. 21 to Feb. 18): Alien
"Futuristic Aquarians have a psychic link to the cosmos beyond our earth. Therefore your ideal costume might depict your image of otherworldly beauty — a star-creature from the Pleiades, for instance, or an alien seductress from another solar system," she said. It'll be a mix of intrigue and sex appeal in this Out of This World Hottie Costume ($80).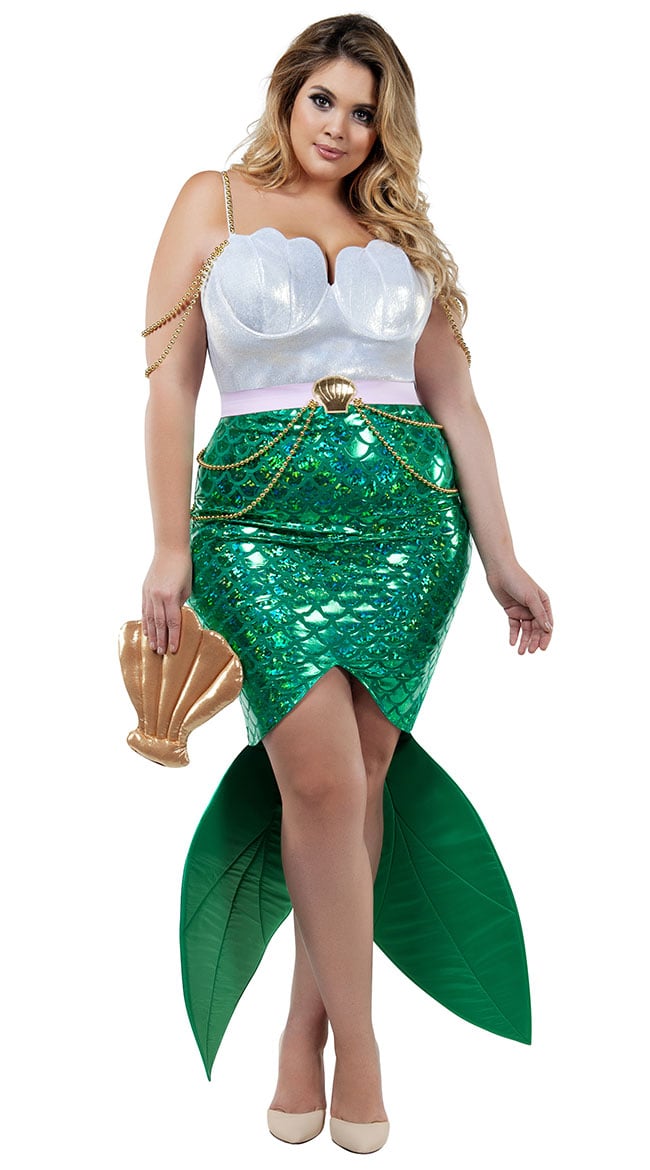 Pisces (Feb. 19 to March 20): Mermaid
Pisces is a water sign, and its symbol is the fish, so what could be more perfect than dressing up as the mermaid you secretly know you are? "The fact that the mermaid's shimmering tail conceals her privates is part of her mystique — and so is her reputation as both a destroyer and a savior," she said. This Alluring Sea Siren Costume ($83) will get you really wet. (Pun intended.)