5 Signs You're Just Dating a Pen Pal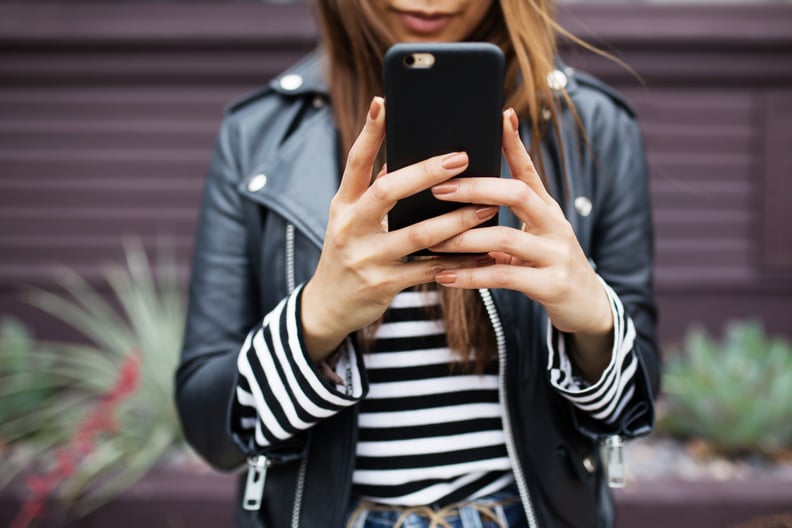 You match on Tinder, Happn, or Bumble and — bam! — the connection is hot! You can't wait to meet. Your banter and messages are fun, playful, and interesting. The two of you cannot stop chatting away and you are starting to feel positive about this potential partner. It's rare that it happens considering online dating and dating apps are a bit of a grind in which you sample a bunch of people but end up enjoying only a small fraction of the interactions you have with anyone. So this person is finally piquing your interest.
When is it time to get drinks or coffee? Now! But somehow, you still haven't met this person yet . . .
1. Constant Texting but Never Direct Plans
The two of you say good morning and good night to each other, but there's never a concrete plan to go out. You two never miss a day of chatting, but this person hasn't mentioned a time to see you.
2. Your Requests Are Met With Excuses
You give in and ask the person to make a date, and your request is met with a bunch of excuses. Somehow this match always has work, friends to see, a sick family member, or "isn't sure" of his/her schedule.
3. Loves Flirtation and Asks For Photos but Gives Nothing in Return
Your match will tell you how gorgeous you are and beg for you to send selfies. If he/she pushes for sexy selfies, then not only do you have a pen pal on your hands, but you also probably have a creep! The photo requests and flirtation will be to the max, but when you turn around to request that first date, suddenly the person will retreat.
4. Disappears Randomly and Then Resurges With a Vengeance
Your pen pal will suddenly drop from the face of the earth or pull back in communications, only to resurface with a vengeance, demanding communication and returning to full-on flirting. Of course the pen pal expects you to be dying for his or her every last flirt and still . . . there will be no plans made OR
5. Your Plans Will Be Canceled Continuously
If you have still decided to keep up with this fool, your plans will be made eventually . . . and canceled because, well, his dog was lonely, her car broke down again for the fiftieth time, or whatever other nonsense that comes out of this person's mouth.
OR
You Will Finally Meet and Connect!
You will finally meet and connect! It will be great but . . . the person will be flaky, hard to make plans with, and not accessible. You will wonder to yourself, "Our connection is so good. Why is this person doing this?"
Your pen pal is a pen pal for a few potential reasons, such as:
He/she may be talking to a number of other potential partners and feeling out who he or she likes best. This is the top reason for this sort of behavior, and it's crappy. Cut this person off ASAP!
Ugh, he or she may be in a marriage or relationship. Yes, this is utterly crap, but sadly, entirely possible.
The person may just get off on attention many women bring but not really be seeking to commit and may feel that's what you want and doesn't want to bother with it.
The person may simply be riddled with issues.
This is why when you encounter a pen pal, you give the ultimatum to meet or cut the person free, or better still: if the person doesn't make the move, you walk away without saying a word. The right person will be eager to see you and won't need to be convinced to meet you!