11 Signs You're a Green Mom
11 Signs You're a Green Mom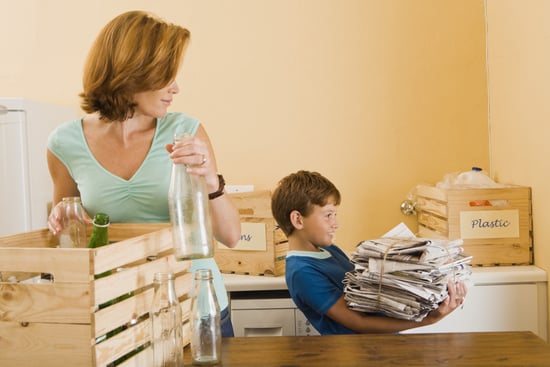 The going green trend has been going on for so long that it can hardly be called a trend anymore. But for some mamas, green living is about more than recycling old cans and newspapers. It's a way of life, a philosophy that dictates every decision they make, from where they live to the toys they give their tots. If the following 11 signs sound familiar, chances are you're an unmistakable, unabashed green mom!
Before a playdate, you don't ask the parents if their kids are vegetarians or meat eaters — you ask if they're locavores, lacto-ovo vegetarians, or pescetarians.
Pampers what? Your diapers are either cloth or compostable.
Visitors to your house leave with any trash they brought, because you do not even own a garbage can. That means sending friends home with their own dirty diapers, tampons, and ziplock bags.
Your child has never tasted anything nonorganic (except for that one lost weekend at grandma's that you try to forget about).
You're breastfeeding your newborn and your toddler.
You use a diva cup.
You have a fully stocked biodynamic wine cellar.
Your child's crayons are made from organic fruit and vegetable powders.
The icing on your baby's first birthday cake was made from avocado puree (organic, obviously).
You pay to offset your carbon footprint.
You live in San Francisco, Portland, or Brooklyn.