11-Year-Old Ordered to Change Schools Because of Cystic Fibrosis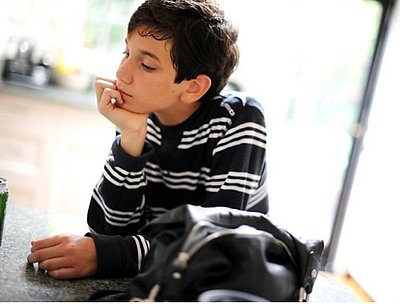 Seven weeks into the new year at California's Jordan Middle School, Colman Chadam was told by his teachers to change schools. It was neither a behavior nor an academic issue; the 11-year-old was happily settling in to his new school. It was because Chadam carries a gene that increases the likelihood that he will develop cystic fibrosis, a very serious but non-infectious lung disease.
Sound odd? Chadam's parents think so, too. School officials were being extremely cautious when they made the decision to bar Chadam. Kids who have cystic fibrosis are not supposed to be exposed to one anther's bacteria, and since the school already has two students with the disease (they are siblings), the administration decided that Chadam was a potential danger, even though he does not have cystic fibrosis or any of the lung problems associated with the disease.
Chadam's parents had volunteered that their son was a genetic carrier on a medical disclosure form when they enrolled their son at the beginning of the year. They say that not only isn't he a danger to others, they would willingly change schools if he was — and they are suing to try to keep him at Jordan.
Read the whole story (FoxNews.com)>>
Do you trust your child's school with private medical information?