12-Year-Old Apple Store Dancer Becomes YouTube Hit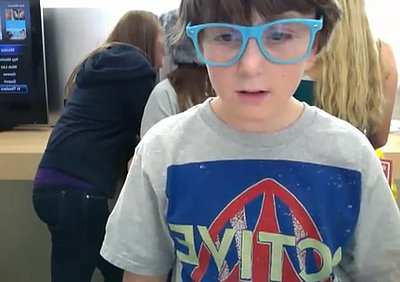 When Trevor Moran decided he wanted a career in show business, he walked intoˇan Apple store and turned it into a stage. Using the store's display equipment toˇshoot videos of himself dancing and lip-syncing to Justin Bieber and Britney Spears, and then posting them online,ˇthe 12 year-old hasˇYouTubed his way to fame.
Two years later, with videos shot in Apple stores inˇNew York,ˇMission Viejo, San Diego and Temecula, CA., Trevor hasˇmillions of views on his YouTube channel, and his wish may well come true.