12-year-old Boy Designs Dress for Michelle Obama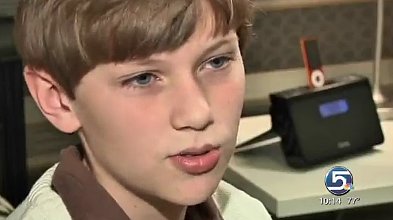 World famous designers would kill for a chance to dress the First Lady. So imagine what their reactions will be when they hear that a 12-year-old boy might be chosen by Michelle Obama to design her next dress?
After winning a statewide fashion design competition that included high school and college students, 12-year-old Grant Mower is on his way to presenting a dress design for the First Lady to wear at an upcoming fundraiser in Utah.
Grant began sketching dress designs when he was just seven. "First, I was just drawing little girls' stuff," he told WFIE.com. "Then I came up to where I am now, watching Chanel shows and you know, sort of a growth in fashion and maturity."
A four-person team is currently helping Grant with the design's final touches and the sewing. The dress will be presented to FLOTUS sometime before the school-year starts.