15 Fun iPhone Apps for Kids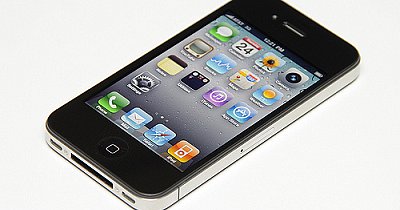 Whether you're on a long car ride for a holiday travel, waiting in a check-out line, or stuck in the doctor's waiting room, these kid-friendly iPhone apps can make wonderful distractions. Safe and incredibly fun, many are educational tools to boot.
Monkey Preschool Lunchbox ($0.99) Designed for preschoolers aged 2–5, this app features six games that teach colors, letters, counting, shapes, sizes and matching. Animated stickers are given as rewards.
 
iWriteWords ($2.99) With bright colors and an intuitive interface, this app helps children learn to write by tracing letters and numbers.
 
Scribble ($0.99) This drawing app turns the iPhone screen into a canvas. A quick shake erases the image.
 
Wheels on the Bus ($0.99) By touching different bus parts in this electronic pop-up book, your child can make the wipers swish, the wheels spin, the horn honk, the bus door open, and much more.
 
Toddler Teasers Shapes (Free) Touch the shape that's spoken aloud, and get stickers as rewards. Wrong answer? You're told which shape you just touched, and then asked again for the right answer.
 
Super Why! ($2.99) From the PBS show Super Why!, this educational app offers four interactive literacy games. Play with Alpha Pig, Princess Presto, Wonder Red, and Super Why to learn the alphabet, rhyming, spelling, reading, and writing.
 
Scoops (Free) Tip the iPhone side to side to catch falling scoops of ice-cream while dodging veggies.
 
First Words Series (Free-$4.99) First Words teaches letters, how letters relate to sounds, and how to spell words. The First Words Sampler is free; popular paid versions include First Words Animals, First Words Vehicles ($1.99 each) and First Words Deluxe ($4.99).
 
Peekaboo Barn ($1.99) Learn animal names and sounds by clicking to open barn doors.
 
iFart ($0.99) Childish? You bet. Entertaining? Even more so. Your toddler will find the 20 different fart sounds hilarious—simply tap to hear a new one.
 
Alphabet Animals ($0.99) Each letter is illustrated with an animal, and paired with three sounds: the animal name, letter name, and a simple phrase matching the animal with colors and places. Touch the animals and they'll move.
 
Bubblesnap (Free) Everyone loves to pop sheets of bubbles! Pop them one at a time or drag your finger to pop several at once. Alternatively, pop soap bubbles with the Bubbles app. ($1.99)
 
Itsy Bitsy Spider ($0.99) From the makers of Wheels on the Bus, Itsy Bitsy Spider is another popular musical book with interactive, original illustrations. Play peek-a-boo with a frog, make rain fall from the clouds, or find hidden eggs on a scavenger hunt.
 
Koi Pond ($0.99) Turn your screen into a fish pond, and then touch the screen to create ripples. Shake your phone to sprinkle fish food.
 
Tozzle - Toddler's Favorite Puzzle ($1.99) Drag and drop shapes to solve 33 colorful puzzles. After three wrong tries, an arrow points to the correct shape.