4-Year-Old Girl Filmed Driving Through Traffic (VIDEO)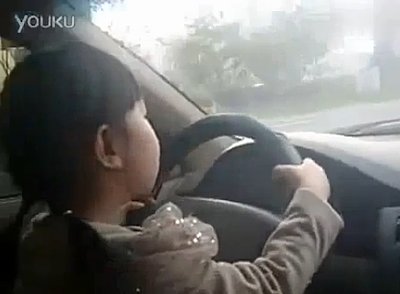 Here's a video that's left us all speechless. The footage shows a 4-year-old girl driving through traffic on a busy road in China. The father of the girl, proudly filming his daughter behind the wheel, can be heard in the back shouting driving instructions. And as if this was not disturbing enough, we later find out in the video that the little girl is not wearing a seatbelt and is using stilts to reach the gas and brake pedals.
See it for yourself.