5 Tips for Reinforcing Good Behavior
5 Tips on Rewarding Good Behavior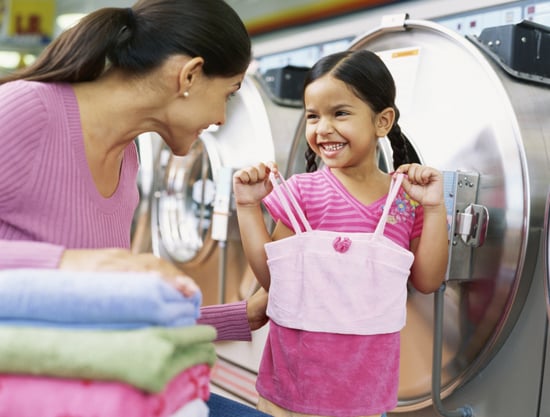 Is there a right way to reward good behavior? Circle of Moms member Tamira P. says her son Darius has been having behavior issues. Yet for the past two days he has been good, leading her to wonder what the best way to keep encouraging him would be. For fellow moms looking for advice on promoting good behavior, keep reading for five key suggestions from Circle of Moms members.
1. Consider a Reward Chart
Although reward charts can be controversial, parents frequently turn to them since they provide an easy way for kids to see their accomplishments recorded. For example, Lyndsay M. says she uses a sticker chart listing categories of good behaviors such as listening, putting away toys, or using good manners. At the end of each day, she and her son sit together and go through all the good things he's done to get a sticker, and put them on the chart. Then once a month, they count his stickers and buy him a new toy. "I bring him to the store to pick [the toy] out and make him hold his sticker chart the whole way, so he knows why he is getting a new toy," she says.
Erika A. similarly doles out stickers on her daughter's chore chart to help encourage good behavior. "Before, I would have to remind and redirect her [on] what to do over and over every day. Often, it would turn into yelling and/or crying and/or time-outs." Erika says the chore chart saved her because it encouraged her daughter to get herself ready in the morning and to become more mature and responsible as a result.
2. Choose Rewards Carefully
Whether you implement a chart or not, Circle of Moms members caution that you should choose rewards carefully. Frequently, parents use toys as rewards. Abbie A., for example, keeps "a stash of $0.78 cars/trucks" from Wal-Mart. But others reward their children with favorite foods or candy, which Christa F. cautions against: "If you use food, the child will grow up turning to food for comfort when hard times hit or [on] stressful days," she explains.
Melissa M. suggests parents can pay their child for chores, noting her son has daily chores on top of the responsibilities she mentioned earlier. Her son can earn up to $4 per week if he completes his chores daily. "But we have three envelopes he has to split them into," she says. One dollar goes to taxes: "We explained that the tax man money helps to pay for things that he needs like food, but we do not use it — it's just an additional savings for him, although he doesn't know that." Another $1 goes to savings, and the remaining $2 he can spend. "This has really taught him that he will not get all of the money he earns — some goes to Uncle Sam," she says.
3. Don't Over-Rely on Material Items 
Rewards don't always have to be material things either, Circle of Moms members generally agree. Cassie B. says cuddles and dancing have worked wonders with her 3-year-old and 5-year-old daughters' behavior. Amy and Yvette P. reward their children with computer and iPod time, while Lindsey C. says a "yay" and high-five is enough in her family.
The most valuable reward in Dana W.'s family is time together. "The most important thing we can give our kids is time with them. So, I try to reward them by having a special date with them, just something that they get to do," she says. "It can be really inexpensive, but it creates memories and bonding time." Alternatively, Heather R. says because her children are older, their reward is the option to opt out. "Sometimes as kids get older they don't always want to do 'family' stuff and sometimes we expect them to always come along because they always have. I allow my kids the freedom to opt out on certain things if they have proven themselves worthy of the trust and the opportunity," she explains.
4. Talk About Real World Consequences
When establishing your child's reward system, think of the reward as just part of life and an important concept for children to learn, Nikki S suggests. "Why do people go to work? Why do you eat healthy and exercise? Because there is a positive consequence at the end of it. The knack for this trick lies in teaching children to appreciate that a reward might just be a smile."
5. Remember the Goal
Many Circle of Moms members emphasize that the goal of offering children rewards for good behavior is to provide positive reinforcement that will help the child with something they are struggling with. "Rewards, when used correctly, are mostly encouragement," explains Mia, not bribes. She adds that while you start by offering your child incentives to encourage her, once she's mastered the skill the feeling of accomplishment and independence is reward enough.
"Just like anything else in life, it's all about balance and ensuring the reward is being given for the right reasons. It's about getting the job done and doing it well, and taking pride in the accomplishment," mom Nicole says, noting that a healthier, happier attitude should be ample reinforcement. "The reward is just a bonus."