9-Year-Old's Arcade Dream Comes True (VIDEO)
9-Year-Old's Arcade Dream Comes True (VIDEO)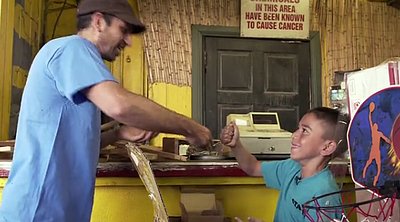 There's nothing quite like seeing a child's dream come true! 
As this video from BoingBoing.net reveals, nine-year-old Caine Monroe recently received the surprise of his life thanks to independent filmmaker Nirvan Mullick. 
Caine had built an amazingly elaborate cardboard game arcade at his dad's auto parts store, but rarely found anyone interested in trying his games. Now, that's all changed. Unknown to Caine, Mullick put together a flashmob that went viral, and one day a huge crowd of people came to Caine's Arcade happily chanting, "We came to play!" 
This video might be a little long, but it's so worth the length! The story of Caine's creativity and dedication, as well as the look on his face when he's surprised, are priceless.  
If you live in Los Angeles, consider dropping in to Caine's Arcade! Read more at boingboing.net