Adults Bystanders Allow Teen Girl to Be Attacked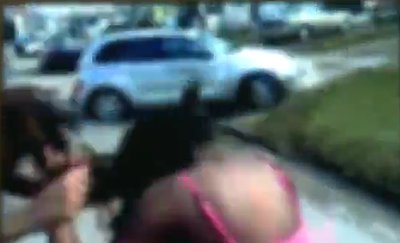 As a parent, you'd think and hope that most other adults would have your children's backs. We all depend on the decency of people in our communities. So we can really imagine the shock and dismay felt by Ohio mom Lekicia Hughes.
When her 16-year-old daughter was attacked by another teen girl this past Tuesday, Hughes says that not only did the adults in the immediate vicinity fail to intervene, some of them stood there filming the fight with their cell phones. Prosecutors are reviewing the case now, and Hughes hopes that they file charges. "I care about my child. I'm going to defend her to the fullest. That's all I got," she says. 
Read the whole story at fox8.com
Would you step in if you saw kids fighting?