Airline Offers Nanny Service
Would You Employ a Nanny at 30,000 Feet?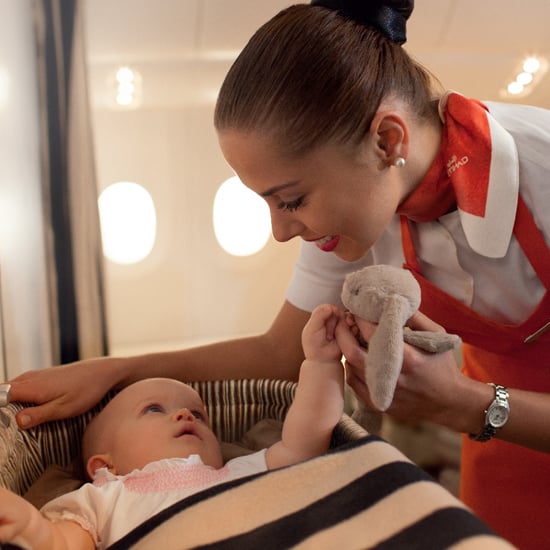 Vacations bring big smiles to everyone in the family, especially the mom who planned the awesome trip. That is, until you board the plane. Between a baby's cries during takeoff and a toddler's complaints of boredom, a flight gone wrong can be enough to make even the most patient of parents regret their travel plans. To take the screams and stress out of flying with children, Etihad Airways now offers a Flying Nanny service.
The national airline of the United Arab Emirates launched this service after noticing a need for it among parental passengers. To provide the best service, 300 cabin crew members completed an in-depth child care course at the United Kingdom's Norland College, where they learned how to entertain and engage with children. Donning bright orange aprons, the Flying Nannies will offer games, crafts, and snacks to children during the flight. They will also be able to assist parents and answer questions from noncertified crew members. Etihad Airways hopes to have 500 Flying Nannies on staff by the end of 2013.
Would you utilize the Flying Nanny service? Weigh in with our poll and in the comments section below!