Aldi Frosted Sugar Cookie Creamer
Your Morning Coffee Can Taste Like Sugar Cookies Thanks to Aldi's New Creamer!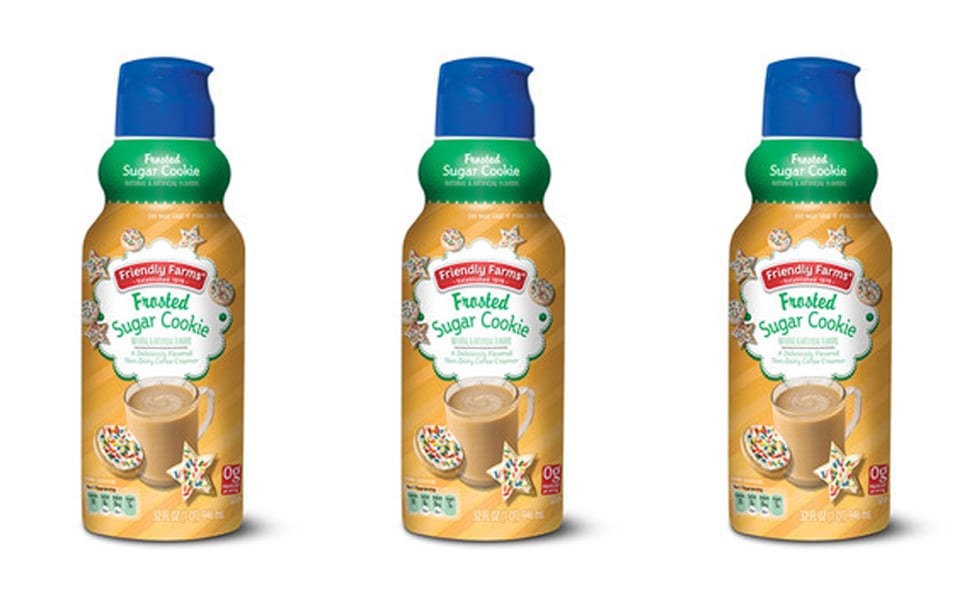 We're not exactly opposed to eating cookies for breakfast, but Aldi is making it even more acceptable with a new coffee creamer! As serious Aldi fans, we spotted its new Friendly Farms Frosted Sugar Cookie Creamer in the list of weekly finds for Oct. 18. That means the next time we plan to pick up groceries at Aldi, you'd better believe we're keeping our eyes peeled for this heavenly product in the creamer section, which will infuse our much-needed morning coffee with the flavors of sweet sugar cookies.
Also included in the lineup of new items in the store is a Marshmallow Hot Chocolate Creamer, which sounds like the coziest possible way to start a Fall day. Each of these dessert-like new creamers retails for $2 per 32-ounce bottle, but Aldi notes that prices may vary by location. It seems like Aldi in the UK usually gets the good stuff — like boozy popsicles — so we're beyond excited to have discovered these game-changing coffee creamers available in the US. We'll take one of each, please!
Image Source: Aldi