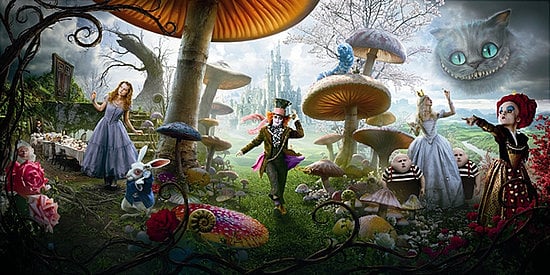 Parents headed to the movie theater in search of a big screen version of their lil one's favorite bedtime tale, may want to do a bit of research before buying that ticket and popcorn combo package. In a trend that doesn't show any signs of slowing down, Hollywood is taking children's favorite books and transitioning them into not-necessarily-for-kids flicks.
The latest such film to hit the silver screen will be Alice in Wonderland, which opens this weekend. Like Tim Burton's earlier foray into this area – Charlie and the Chocolate Factory – Alice may be rated PG, but its dark undertones and intricate imagery certainly aren't appropriate for wee ones who scare easily. Late last year, parents who were fans of Where the Wild Things Are had to think twice before buying tickets to see the long-clawed, yellow-eyed monsters, though 73 percent of LilSugar readers said they were taking their tots to see it anyway.
Do you like the mature movie versions of these childhood classics?
Photo courtesy of Walt Disney Pictures