All-Inclusive Resorts for Families
Stretch Your Purse Strings With an All-Inclusive Family Vacay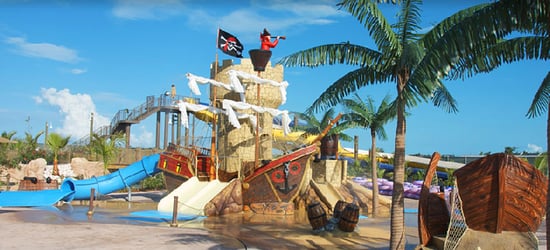 There are two kinds of parents: those who take trips and those who go on vacation. Every mom and pop deserves a break with their wee ones, but sometimes planning and plotting the excursion is more exhausting than just opting for a recession-friendly staycation. For family's looking to get the most bang for their buck and have things taken care of for them, all-inclusive resorts offer it all.
In the continental US and abroad, these one stop resorts have built-in facilities for lil ones — like pools with elaborate water slides, day-camp programs and kid-friendly restaurants that cater to picky eaters. Unlike a-la-carte vacations, these resorts allow parents to abide by their budgets, with only tips excluded from the fees. While staying at such a resort may prevent you from exploring a destination beyond the getaway's boundaries, most have ample on-site activities.
To see some of the resorts offering unbelievable deals right now,
.