Allergy-Free Pumpkin Pie
Tasty Pumpkin Pie For Tots With Food Allergies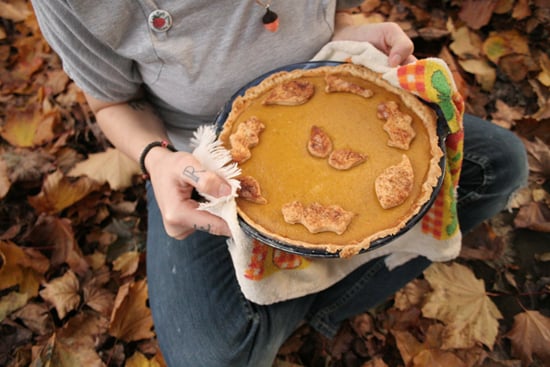 What's Thanksgiving without pumpkin pie? Sad, that's what. Kids with food allergies are used to hearing "no, you can't have that," often missing out on birthday cake and swapping snacks with their buddies. With a few checks of the labels and some creative substitutions, it's easy to whip up food that everyone at the table can eat, making the experience even sweeter.
Keep reading for the delicious pumpkin pie recipe that everyone can enjoy this Thanksgiving.
Allergen-Free Pumpkin Pie
Ingredients
2 cups canned pumpkin
3/4 cup brown sugar, firmly packed
1-1/2 cups water
6-1/2 T cornstarch
1 tsp. cinnamon
1/2 tsp. salt
1/4 tsp. ground cloves
1/2 tsp. ginger
pie crust
1/4 cup brown sugar (optional)
1/4 cup coconut (optional)
Directions
1. Preheat oven to 375° F.
2. In medium saucepan, combine all ingredients but brown sugar and coconut.
3. Cook over medium heat until mixture begins to thicken, stirring constantly. Pour into pie crust.
4. Bake for 30 minutes or until firm.
5. If desired, sprinkle coconut and brown sugar on top.
6. Bake 5 more minutes.
Information
Category

Desserts, Pies/Tarts