Amanda Peet in Self Magazine
Honest to Peet: Amanda Peet in SELF Magazine
Not one to shy away from controversy or the honest truth, it's no surprise that mommy Amanda Peet is the cover girl on the December issue of SELF. The sexy mum shows off her postpartum bod and dishes on her role in the vaccinations debate, her typical date night and how she stays in shape. As the star in the flick 2012, she's a busy mom who somehow seems to keep her priorities in line all while maintaining a beaming smile on her face. Here's highlights:
The affectionate mom on how her outlook has changed since having her daughter, Frances, in February 2007:

Generally, I've become much more corny since I've had my baby girl. I think it's important for her to know that you can fail and then recover and that failure is important. It's part of the thing. You cannot escape it. There's no way you can control everything that much. It was also really important to David and I that she have a sense of silliness. We resolved to have a silly child and she is pretty silly!
On body image and having a daughter:

I do feel like it's important for her to have me be as healthy as I can be. So, you know, I don't want her to have horrible eating habits. I don't want her to never exercise. But obviously I'd much rather have her play a sport than have a gym membership before she's 20. I mean there are kids in LA who go to the gym and they have a trainer. I'm like, Play a sport!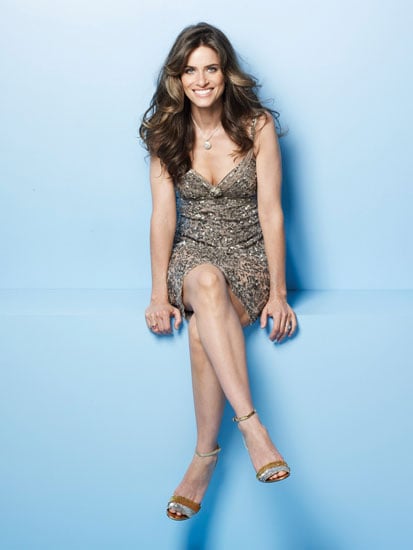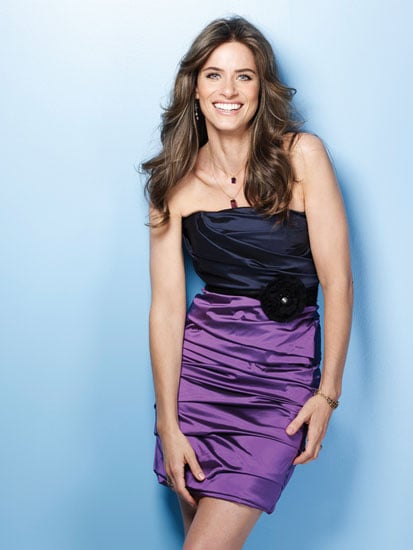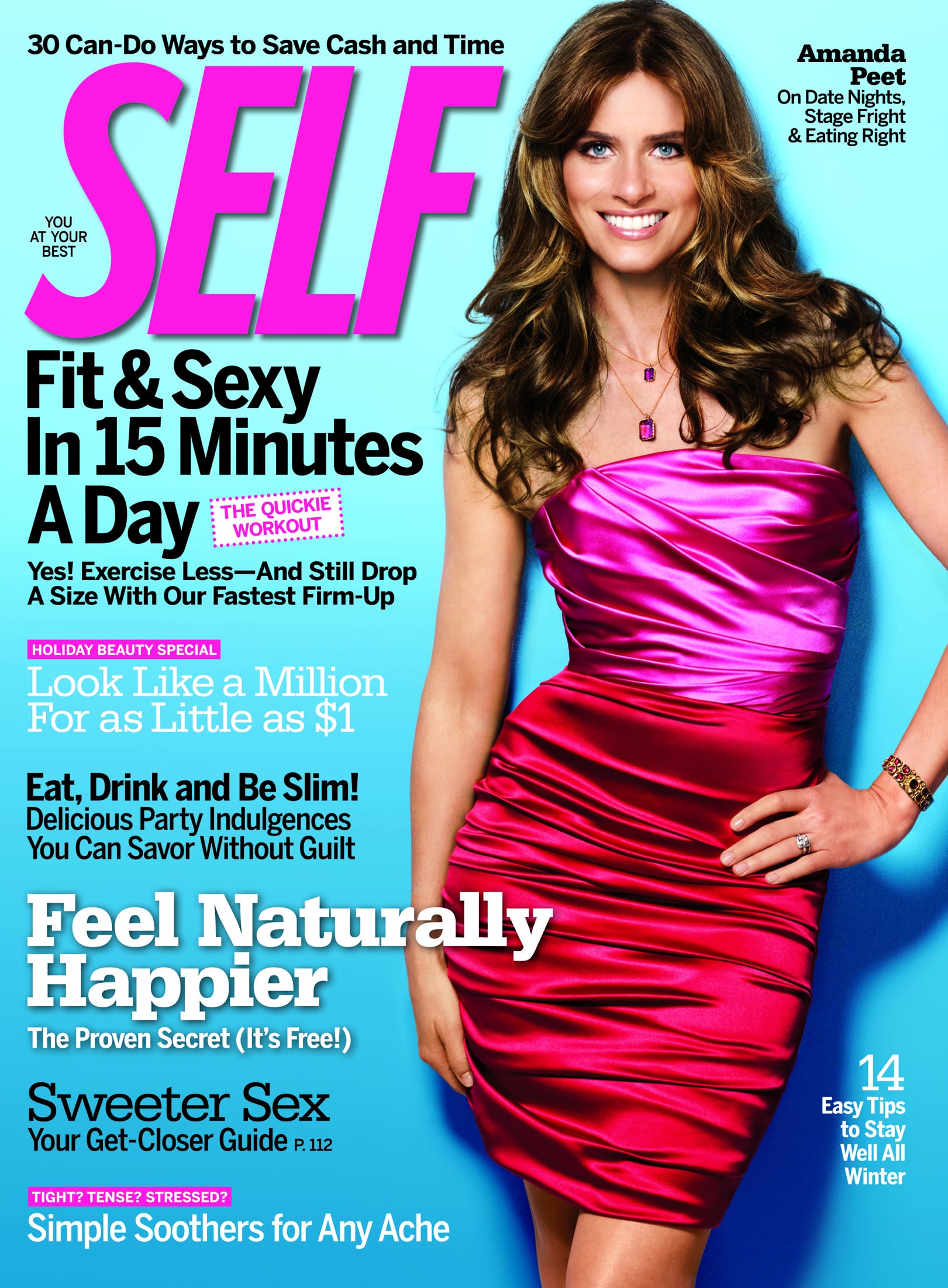 To see how she spends her date nights and her stance on vaccines,
.
On date nights:

I'm obsessed with Julia Louis-Dreyfus. If she knew how much she was in my household late at night or in the wee hours of the morning, she might be disturbed. David [her husband] and I both have a crush on her.
The child-vaccination controversy spurred her to become an activist:

I got involved because it scared me when I learned how many parents were withholding vaccines from their children. [Peet is the spokeswoman for the Measles Initiative as well as the organization Every Child by Two.] It made me frightened of the possibility that some of these diseases are coming back. This is about the future of our children's health. It's about what happens when you become complacent and you're not vigilant as a community.
To see how the beautiful mom stays in shape, check out what our girl FitSugar has on the subject and see more photos, quotes on Self.com.
Photos courtesy of Mark Abrahams