Amy Chua Doesn't Think Chinese Parenting Is Superior
Amy Chua Doesn't Believe Chinese Parenting Is Superior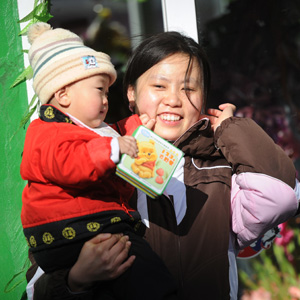 Last night in progressive San Francisco, author Amy Chua read and accepted questions (even a compliment) during a lively and candid appearance at Booksmith. The mother caused quite a stir when a portion of her book, Battle Hymn of the Tiger Mother, was excerpted in the Wall Street Journal. Here are some of the event's highlights:
Chua's daughter Lulu suggested these alternate titles for the book. "The Perfect Child and the Flesh Eating Devil" and "Why Oldest Children Are Better."
The memoir was born after a terrible blowup Chua had with Lulu. The author wrote "practically the whole book in two months."
"I showed every page I wrote to both my daughters and my husband. It was basically like family therapy. It was a cathartic process." — Chua on how her family feels about the book.
"No. I did not write or know the headline and I do not believe that Chinese parenting is superior." — Chua on the title of the WSJ excerpt.
When Lulu refused to try Russian caviar, Chua called her "an uncultured savage."
When asked if she would write a "mommy book, part two," Chua replied, "Definitely not!"
"This book — and this is the important part, this is the story of our family's journey and my own transformation as a mother. It's a memoir. It is not a how-to-book." — Chua on clarifying the type of text she wrote.