 Kids go through phases where they won't eat what is put in front of them. They may even turn their noses up at things they used to like opting for a slice of cheese or a handful of pretzels. This can be frustrating for parents who want to make sure their lil ones are getting the nutrients they need.
Food guru Annabel Karmel discusses picky eaters in her upcoming cookbook The Fussy Eaters' Recipe Book, 135 Quick, Tasty and Healthy Recipes that Your Kids Will Actually Eat which hits bookstores in August.
In the meantime, Karmel says she has always found children to be more interested in the food on their parents' plates than on their own, so when possible eat as a family so your kids can see you noshing on different foods.
She also suggests making homemade versions of your child's unhealthy favorites, introducing bright colored food and presenting it in a fun way. To see a video clip and get recipes for chicken fingers and chicken satay,
.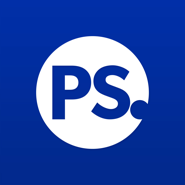 Ingredients
2 boneless, skinless chicken breasts
Salt and freshly ground black pepper
1 cup buttermilk
1 TBS lemon juice
1 tsp Worcestershire sauce
1 tsp soy sauce
1/4 tsp paprika
1 clove garlic, sliced
3/4 cup dried bread crumbs or fresh white bread crumbs
3 TBS sesame seeds
Vegetable oil for frying
Directions
Cut each chicken breast into 1/2-inch strips and season with salt and pepper.
Combine the buttermilk, lemon juice, Worcestershire sauce, soy sauce, paprika, and garlic in a bowl. Add the chicken strips and toss to coat. Cover and refrigerate for at least 1 hour or overnight.
Drain the chicken well. In a large bowl, toss the breadcrumbs with the sesame seeds and some salt and pepper. heat the oil in a large frying pan. Roll the chicken strips in the crumbs to coat and saute until golden and cooked through, turning occasionally.
Information
Category

Poultry, Main Dishes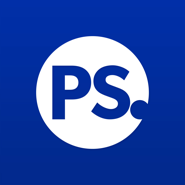 Ingredients
Marinade
1 TBS soy sauce
1 clove garlic, crushed
1 1/2 TBS lemon juice
1 TBS peanut butter
1 TBS honey
2 boneless skinless chicken breasts
Peanut Sauce
1 TBS vegetable oil
1/2 onion, finely chopped
1/2 tsp crushed dried red pepper
1/4 cup water
1/4 cup coconut milk
1/2 cup crunchy or smooth peanut butter
1 tsp light brown sugar
Directions
Mix together all of the ingredients for the marinade. To flatten the chicken breasts, place them between two layers of plastic wrap and carefully bash with a rolling pin. Cut each one lengthwise into four or five strips. Marinate the chicken for 15-30 minutes. Salk eight bamboo or wooden skewers in cold water for about 20 minutes - this stops them from becoming burnt or charred during cooking.
To make the peanut sauce, heat the vegetable oil in a pan and sautee the onion and red pepper for 4 minutes. Add the remaining ingredients. Bring to a boil, stirring, then simmer for 2 minutes or until thickened.
Turn on the broiler. Thread the chicken strips onto the skewers and broil for about 8 minutes, turning occasionally. Serve the skewers with the dipping sauce and rice.
Information
Category

Poultry, Main Dishes

Cuisine

Other Asian