Announcing Subsequent Pregnancies
Did You Find It Harder to Keep Subsequent Pregnancies a Secret?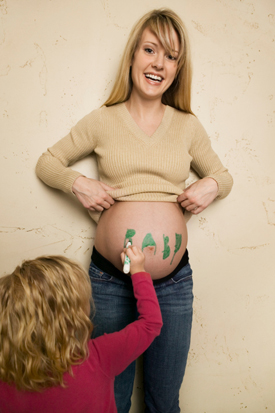 Waiting 12 weeks to tell family and friends about a pregnancy isn't easy for many mamas-to-be. While some are shouting from the hilltop as soon as they see a positive pregnancy test, many hold out until the first trimester is over to share the news. With a second, third, or even a fourth pregnancy, mama has the benefit of experience and that often changes her outlook on some traditions.
A friend who is expecting her third child recently told me that with each subsequent pregnancy, she's blabbed her news earlier, sometimes forgetting just how far along she was on the journey. Did you have the same experience?