App to Announce Pregnancy
BellySnaps Pregnancy Photo App: Ga Ga or Gag?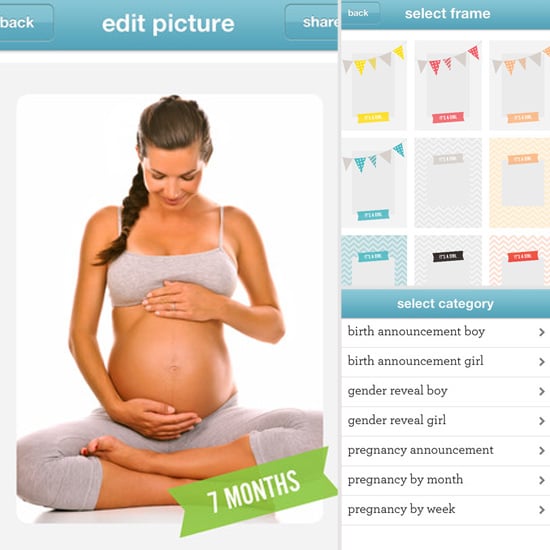 Pregnancy announcements have come a long way. While an old-fashioned phone call or in-person meeting is probably still the most personal way to communicate the news (otherwise, how would you see an amazing reaction like this?), in the age of technology, it isn't the fastest way to inform all of your friends and followers of your expectant status.
We've detailed quite a few creative ways to announce a pregnancy, but none make it easier than the new BellySnaps app for iPhone ($1). The photo template app allows users to upload photos and then select graphics to frame and caption the images — everything from buntings and stripes to labels announcing the baby's sex and what month you're in to a full-fledged birth announcement. When you're done, save the image and share it with the world — Facebook, Instagram, and your email await. And as your belly grows, the by-the-month templates are a fun way to share updates with family and friends.