As moms, we've mastered the art of tricking our tots into eating vegetables [1], but what about tricking them just for fun? With April Fools' Day just a few days away, we found some pranks to play on your children that will appeal to their taste buds. From savory foods that look like sweets to dessert disguised as dinner, these fake-out foods are a great way to feed (and trick) your tots.
Source: Bake at 350 [2], Tablespoon [3], and Food.com [4]
Eggs Over Easy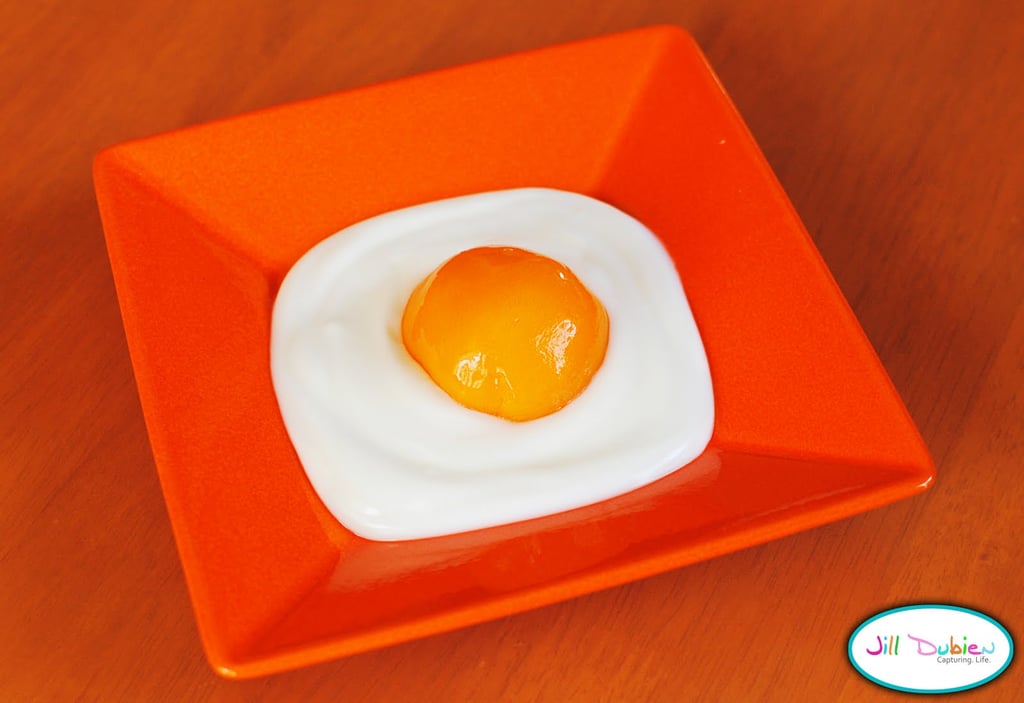 Don't worry about breaking this yolk! All you need for Meet the Dubiens' fake-out breakfast [5] is some plain yogurt and a peach.
Source: Meet the Dubiens [6]
Grilled Cheese Cake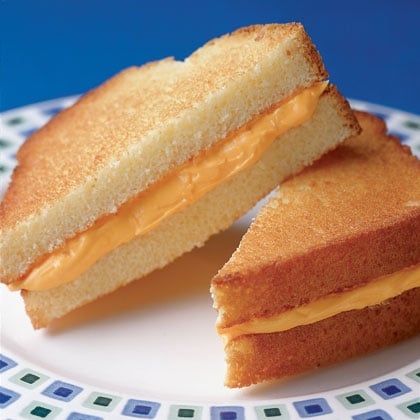 It's hard to improve a grilled cheese sandwich, but Tablespoon does it with a supersweet version [7].
Source: Tablespoon user cheeseykitchen [8]
Spaghetti-and-Meatball Cupcakes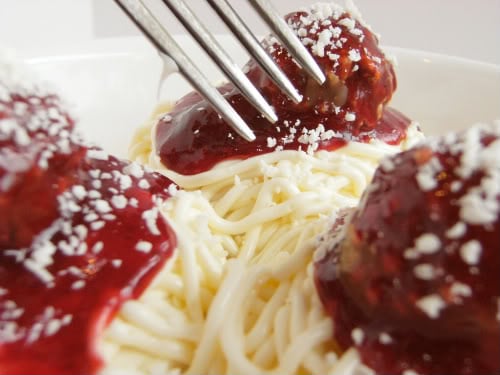 Most kids already eat spaghetti with their fingers, so they'll have no trouble gobbling up Bake at 350's "marinara"-covered cupcakes [9].
Source: Bake at 350 [10]
Cheeseburger Cookies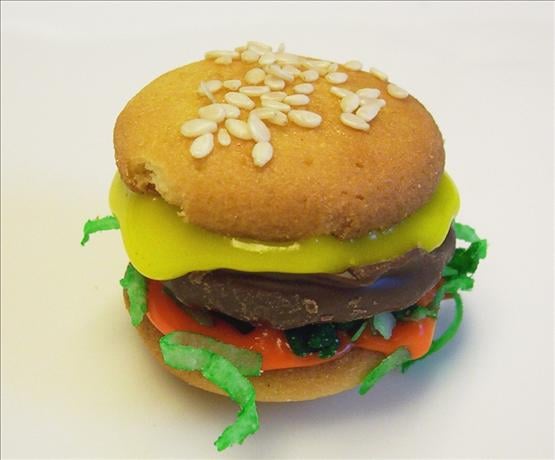 Serve up some sweet sliders [11], like these little guys from Food.com! All you need is some vanilla wafers and a whole lot of icing!
Source: Food.com [12]
Apple French Fries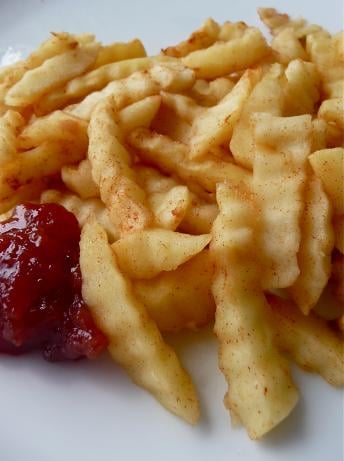 For a sweeter (and less greasy) version of french fries, whip up Food.com's apple version [13].
Source: Food.com [14]
Apple Rings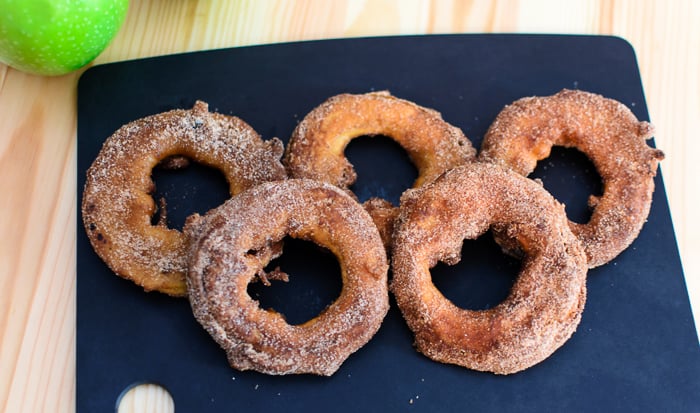 If your little one prefers onion rings to french fries, then she'll eat up Kitchen Joy Blog's fruity creation [15].
Source: Kitchen Joy Blog [16]
PB and Banana Hot Dog
Saucy Mommy doesn't skip the condiments on these sweet dogs [17]. Use strawberry preserves and orange marmalade as the ketchup and mustard, respectively.
Source: Saucy Mommy [18]
Meatloaf Cupcakes
Change up the tradition of meatloaf by serving it as individual "cupcakes," [19] like Meet the Dubiens did.
Source: Meet the Dubiens [20]
Mashed Potatoe Sundae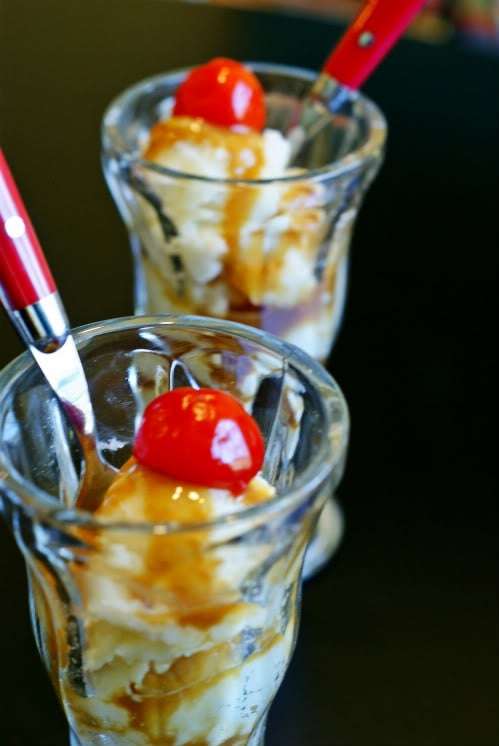 Your tot will think he's getting dessert for dinner, but instead he'll be eating Bake at 350's savory sundae [21].
Source: Bake at 350 [22]
Cookie Dough Dip
If your little one likes to sneak bites of raw cookie dough, then they'll love FamilyFun's faux dough [23]. Made from chickpeas and peanut butter, this version is just as sweet and won't give your kids salmonella!
Source: Mark Mantegna via FamilyFun [24]
Crackers and Cheese Tease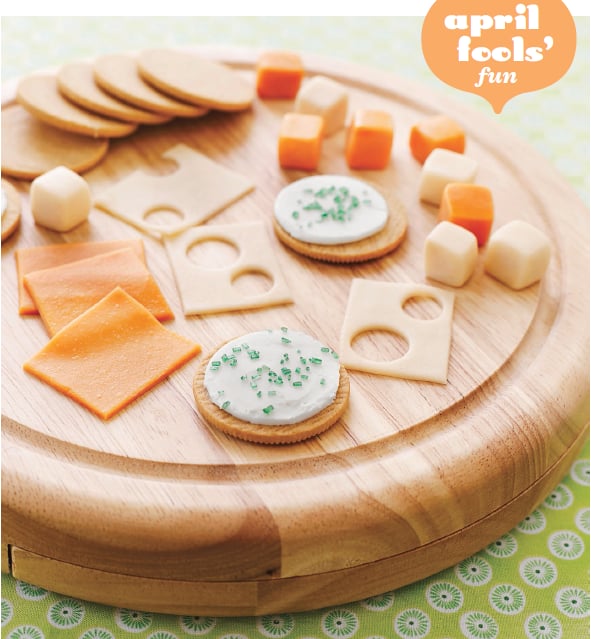 This may look like a platter of cheese and crackers [25], but in reality, FamilyFun's recipe is made from vanilla cookies, icing, and fruit chews!
Source: Alexandra Grablewski via FamilyFun [26]