Arguing in Front of the Kids
Experts Say It's OK to Argue in Front of Kids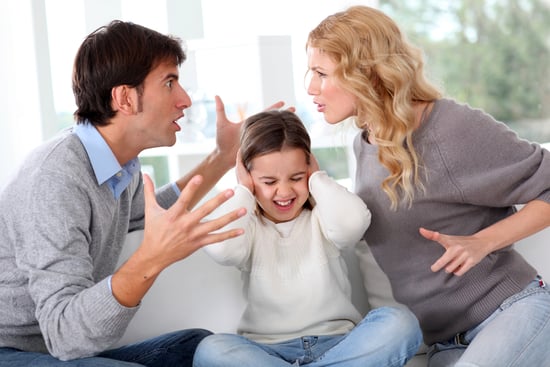 New research is disputing conventional wisdom that says parents shouldn't fight in front of their kids — but only if they can model constructive conflict resolution, Today reports. According to Kirsten Cullen Sharma, a child psychologist with the Child Study Center at New York University, it's perfectly fine if parents have a healthy argument in front of their children when parents use respect and leave out name-calling and insults, because it teaches children how to approach disagreements they eventually will face.
"There are certain skills [parents] can model for their kids that their kids can use in their own peer relationships and in romantic relationships down the line," she says. But "if you're doing things like slamming the door, throwing your hands up in the air, or giving the silent treatment, you can send really important and negative messages to your children."
When arguing in front of the kids, experts suggest parents set an anger cutoff point, avoid pulling a child into the argument, and skip the silent treatment.
Do you and your partner disagree in front of the kids?