Art Made From Placentas
Would You Make a Piece of Artwork With Your Child's Placenta?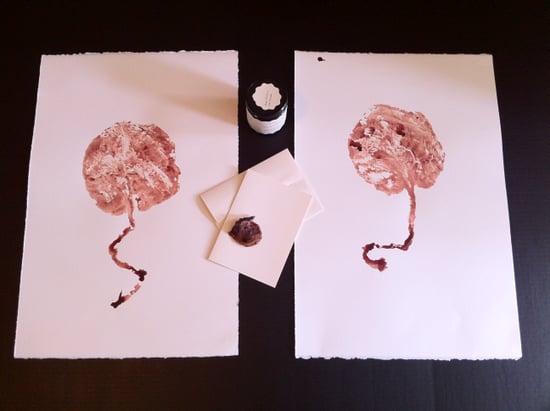 Parents love preserving special memories of their child's birth. But creating a placenta print is one of the more unusual birthing trends that have cropped up recently, Today reports. To create a print, "parents create an artistic representation of the organ which sustained their child. Most people refer to this image as 'The Tree of Life' because the veins and the umbilical cord look just like a tree," explains Jada Shapiro, cofounder of Birth Day Presence, which helps parents to preserve their placentas. The placenta art is placed onto a canvas or acid-free art paper, then framed or saved for a personal keepsake.
Would you preserve your afterbirth in such a way?