Artsy Dinners
Mural Meals: Sand and Sea Recipe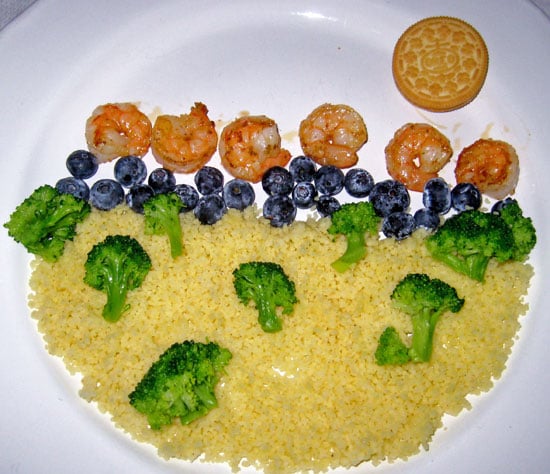 I find that when I serve my daughter a meal with a story behind it, I have more success in getting her to eat it, especially in a timely manner. Whipping up a quick masterpiece will let your tot's imagination run wild while encouraging them to down vital nutrients. Shrimp are a wonderful source of omega-3 fatty acids, vitamin B12, and niacin. A healthy choice for growing babes, they also supply the minerals iron, zinc, and copper and are low in fat and calories. Easy to chew, kids can gobble them up in no time. To see the ingredients in this marine-life feast,
.
Incorporating most food groups, I used the following ingredients:
Shrimp
Blueberries
Couscous
Broccoli
Yellow cookie
I keep a bag of frozen shrimp in my freezer because they defrost in a matter of minutes and are a cinch to cook. I usually toss them in a pan with a pat of butter and a dash of garlic salt. While the shrimp are cooking, boil some water and make some couscous. If your tot prefers steamed broccoli to raw, take this time to quickly steam it. When everything is thoroughly cooked, remove from the heat and begin to create your work of art.
Place the blueberries on the plate in a wave pattern.
Lay the shrimp on top of the wave as if they are coasting the crests.
Shovel out the couscous underneath the blueberries for a sandy appearance.
Place the broccoli on top of the couscous like palm trees.
For the pièce de résistance, put a little yellow cookie in the corner for a lil sunshiney dessert!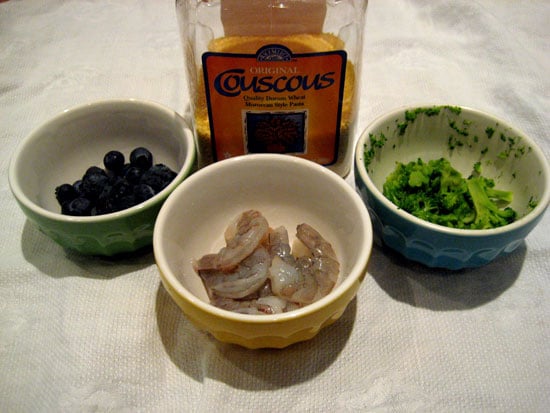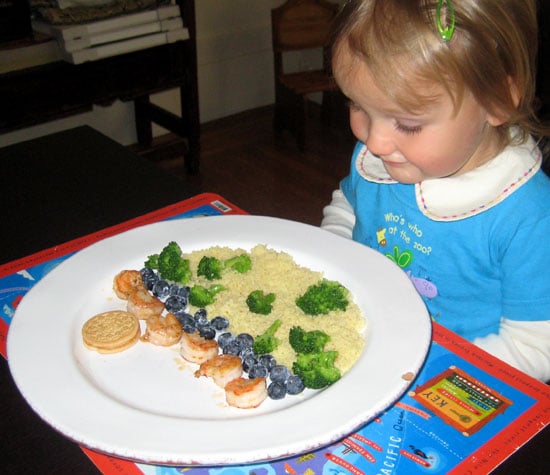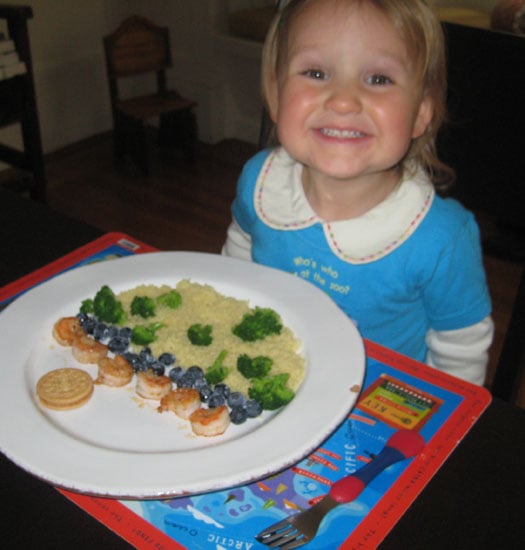 Stay tuned for the next delilicious mural meal.