Avoiding Thrush
Avoiding and Healing Thrush While Breastfeeding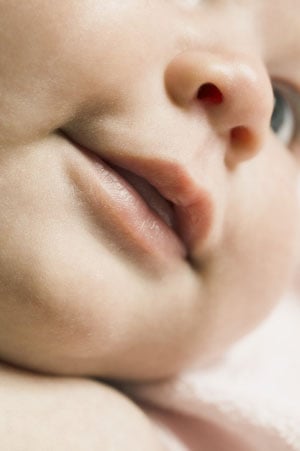 Thrush is a term that women rarely concern themselves with prior to motherhood. Defined by A.D.A.M., thrush is:

A yeast infection of the mucous membranes of the mouth and tongue. Thrush is caused by forms of a fungus called Candida. This organism lives in your mouth and is usually kept in check by healthy organisms that also live there.
Like many fungi, thrush thrives in warm and moist environments — making baby's mouth and mommy's breast a perfect breeding ground. If undetected, thrush can lead to mastitis.
To see the tips I was told on healing and preventing thrush when my baby girl got it,
.
To avoid getting it altogether, nursing mothers should try these tips:
Tend to the nipples — especially if cracked and bleeding.
Avoid eating too much sugar.
Get some rest and try not to get too stressed.
If you think you have thrush, you should consult your doctor. In the meantime, practice these pointers:
Air dry nipples after each nursing period.
Switch nursing pads after each feeding.
Wear all cotton bras and clothes and wash in hot water often.