Babies First Taste of Sugar
A Sweet Bite: When Did You Give Your Child Sugar?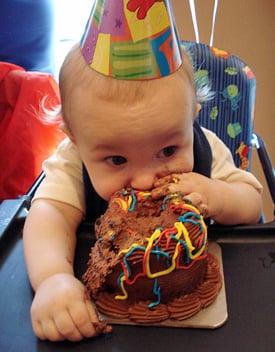 There's no rule that says a baby can't have sweets until her first birthday, but many parents use the milestone to give their lil one their first taste of sugar. Though a mama can't always control when her tot gets her first sugary taste, an Australian study found that 25 percent of moms deliberately feed their children cookies, cake, and juice in the first six months of life, which can lead to dietary issues. When did you introduce your offspring to the sweetness of sugar?
Source: Flickr User kirinqueen