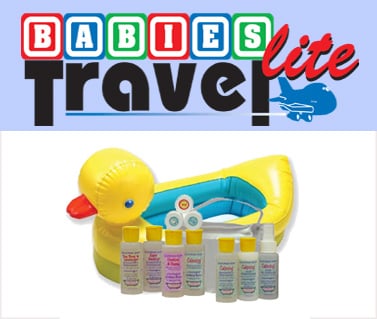 Having a newborn baby comes with a whole new set of challenges. One of the many is just getting out of the house every day.
Unfortunately that trip is often spent stocking up on diapers or going to doctor's appointments, which is just a tad depressing.
So help a new mama out by shipping her a basket full of practical goodies from Babies Travel Lite. You can order baby shampoo, diaper cream, sunscreen, pool toys, bedding, etc. and have it delivered straight to your best pal's house. That way, when she finally steps foot outside, it will be to enjoy a nice lunch date with yours truly.