Babies in the Workplace
Would Bringing Your Baby to Work Make You a Better Employee?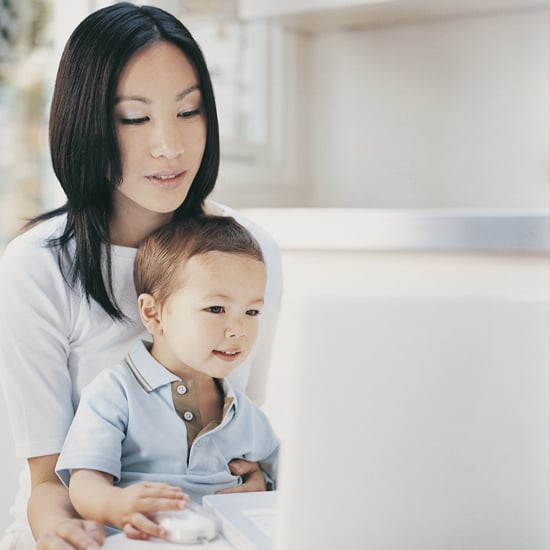 There's been a lot of buzz in the media lately about the challenges of maintaining a happy and sustainable work-life balance, and it's one of those topics that spurs strong opinions and countless debates. Yesterday, the New York Post ran an article on moms who bring their babies to the office with them, an alternative take that while still fairly uncommon, is gaining popularity, especially in smaller workplaces.
According to Carla Moquin, the founder of the Parenting in the Workplace Institute, there are currently 186 organizations across the US with formal baby policies. "I think there's a lot more understanding that this is a viable concept as long as you set it up right," says Moquin. This includes establishing formal policies regarding where parents can change diapers, breastfeed and handle crying babies, as well as designating a co-worker to serve as an alternate caregiver when the parent needs to attend a meeting. In most workplaces, the policy holds until the baby is about 9 months old.
Over the past seven years, Moquin has interviewed hundreds of parents who bring their babies to work and cite lower stress levels and fewer financial worries as two of the benefits of the arrangement.
Do you think that having your baby at the office with you would help, or hinder your work productivity? What kind of an impact would it have on your happiness? Sound off! We want to hear what you think.