Baby Brain and Pregnancy
Is Baby Brain All in Your Head?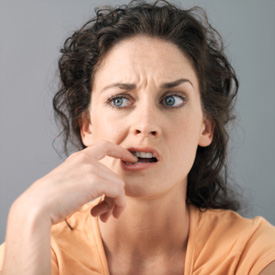 Think pregnancy has left you with a mind made of mush? Don't be so quick to blame the baby. According to the British Journal of Psychiatry, baby brain – the memory loss and feeling of absentmindedness that many expectant mothers claim to experience –is nothing more than a myth.
Researchers who tracked 1,241 women both before and after pregnancy found that,
Part of the problem is that pregnancy manuals tell women they are likely to experience memory and concentration problems – so women and their partners are primed to attribute any memory lapse to the 'hard to miss' physical sign of pregnancy . . . pregnant women may also shift their focus away from work issues to help them prepare for the birth of their new baby, while new mothers selectively attend to their baby.
There's no question that moms and mamas-to-be have a lot on their minds and trying to juggle it all can be difficult. But try telling a woman who was on top of her game prior to pregnancy that there is no scientific reason that she can't remember why she drove to the grocery store or where she put her cup down. Did you have mush brain after becoming a mommy?