Baby Bubadoo Diaper Changing Wrap
Baby Bubadoo Changing Wrap: Kid Friendly or Are You Kidding?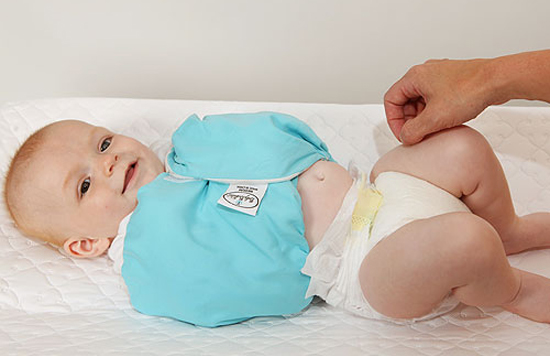 Changing a squirmy tot's diaper can be more complicated than assembling the changing table you're using for the task. As lil ones begin to discover the world around them, they can make the duty impossible – refusing to lie down, reaching for body parts that need to be cleaned, and twisting and turning every which way. While some mamas move their diaper changes to the floor, others turn to the Baby Bubadoo Changing Wrap ($15). The water-resistant wrap's swaddle-like design secures around baby's shoulders and arms to keep hands out of the way for an event-free diaper changing session. What do you think of the tool?