Baby Helps Mom Get Second Chance at Life
Dead Mom Resuscitated After Delivering Baby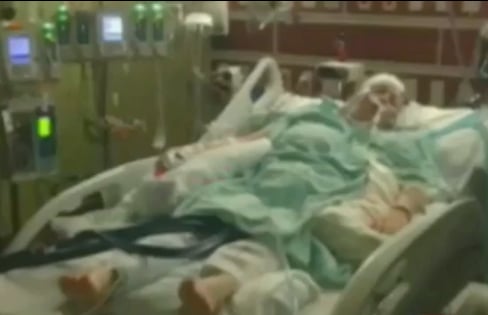 The sight of a smiling baby can help brighten any mom's day, but Texas mom Erica Nigrelli literally was brought to life at the sight of her child.
English teacher Nigrelli was 36 weeks pregnant when she started feeling faint while at work one February morning. When she passed out, the school called 911 and two co-workers started CPR to try to restart her heart, the Huffington Post reports.
When Nigrelli arrived at the hospital, the doctors stopped CPR so that they could deliver the baby.
"The doctors told me that Erica delivered post-mortem because she did not have a heartbeat when they took the baby out," Nathan Nigrelli told The Star. "But I married a fighter, and now I had a baby girl who was a fighter, too." After the C-section, doctors diagnosed Erica with the heart condition hypertrophic cardiomyopathy and gave her a pacemaker, reports KHOU 11.
Read the full story at the Huffington Post.