Baby Monitor For Safe Car Rides
Will This Camera Help You Keep a Better Eye on Baby on the Road?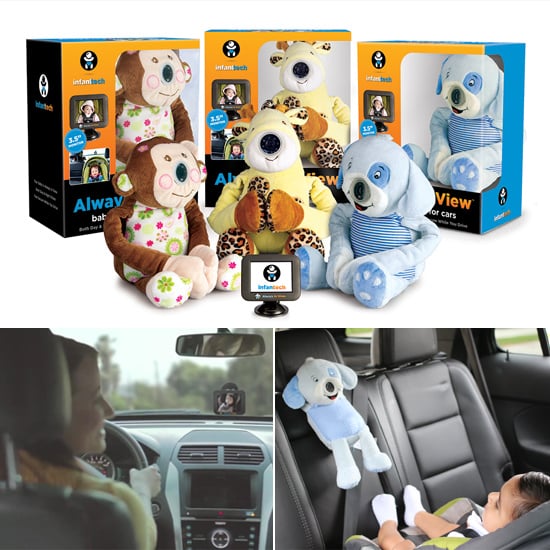 Those first few car rides with a new baby on board can be positively terrifying. Despite double checking the car seat and perfectly positioning the rearview mirror, you find yourself turning your head every few seconds to make sure your little one is OK. It's understandable: a tilted seat or too-tight strap can hurt your baby. But so can taking your eyes off the road. To ease parents' fears, as well as their own, three parents founded Infanttech and launched the brand's first product, Always In View Baby Monitor For Cars ($200).
This wireless monitor allows parents to keep an eye on baby without turning their heads. Doubling as a plush toy, the high-def camera connects to a monitor located on the dashboard for an easy, accessible view of your child. The monitor is available as a flowery monkey and striped puppy, with a yellow giraffe coming soon.
Would Always In View put you at ease in the car?