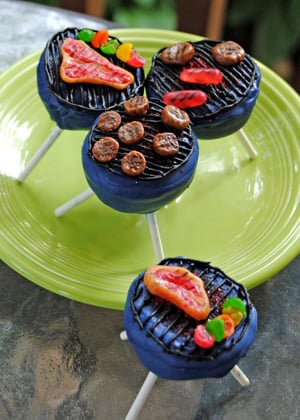 These sweet Memorial Day treats [1] may steal the show at your barbecue!
What to do with all that stuff baby outgrows [2].
These personalized baby gifts [3] are perfect if you have any new babies in your life!
Planning a birthday party for your tot? Don't miss our favorite birthday party themes — ever [4]!
Don't head to the beach this weekend without reading our guide to packing a beach bag for a toddler [5].
Are you on Instagram yet? If so, then join our first Instagram challenge [6] and load a picture that demonstrates motherhood!
Tired of waiting for baby to arrive on her own? Try one of these tried and true methods for inducing labor [7] on your own!
Hats off to the lil preschool graduate with these graduation ideas for tots [8].
Todd Oldham's beautiful collection of arts-and-crafts projects and supplies hit Target this week. See which are Todd's favorites [9].
We love Valentina Pinault's impeccable style [10] and jet-setting ways!
Have a stack of used baby food jars sitting around? Try reusing them for more than just food [11]!