Will Baby Racing Become a Sport? (VIDEO)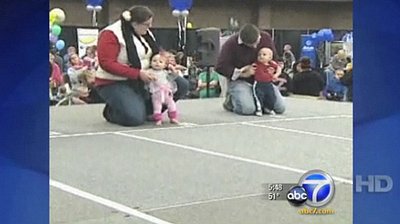 Sure we love to watch little babies crawl around, but would you ever put your baby in a crawling races with a prize of $1000?
As the Huffington Post reports, that's what happens at the annual Indiana Diaper Dash in Fort Wayne, Indiana.
What do you think, is this cute or creepy?