Baby Teeth Banking
Would You Bank Baby Teeth For Stem Cells?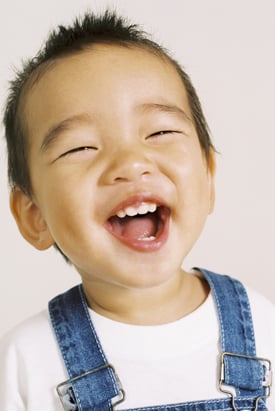 Forget the tooth fairy: some baby teeth are going straight to the bank. The potentially lifesaving properties of collecting and storing umbilical cord blood are well documented, and cord blood isn't the only place to collect those miracle-working stem cells. The National Institutes of Health reported that baby and adult teeth also contain a type of stem cell. As a result, some parents are choosing to have the contents of the teeth cryogenically frozen and then stored.
The process isn't cheap: approximately $600 dollars for the initial extraction (parents can't just wait for the teeth to fall out; they need to be pulled out by a dentist) and then around $100 annually for storage. That's a lot to go through, physically and financially, for something that no one is sure has practical use. Dr. John Kessler, a neurologist with Northwestern Medicine, said, "There is virtually no medical or scientific rational for a parent doing this. It's to make the parents feel guilty about doing something, which is never going to help the child. It is not the right type of stem cells. There will be other sources of stems cells available."