Baby Wellness: Figuring Out Food Allergies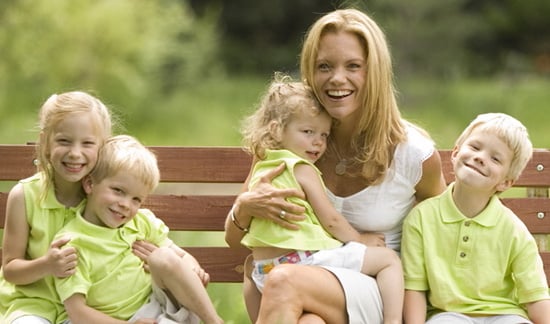 For better or worse, former financial analyst and mother of four, Robyn O'Brien has made it her mission to raise food allergy awareness. She was spurred into action two years ago when her youngest child had a severe reaction to eggs. And, the concerned mom has since designed a universal symbol for kids with food allergies and a line of goods that feature the logo. A recent New York Times article said:
"Her theory — that the food supply is being manipulated with additives, genetic modification, hormones and herbicides, causing increases in allergies, autism and other disorders in children — is not supported by leading researchers or the largest allergy advocacy groups."
To finish the post,
.
The 36-year-old dynamo calls for parents to throw away their non-organic food. And, though she has no medical background or much data in the form of statistics, she has garnered the support of Erin Brockovich. The woman famous for taking on Pacific Gas and Electric Company said:
"You don't have to be a doctor or a scientist to look into whether our food supply is safe," she said. "Being obsessed doesn't mean she's crazy. Frankly, I think it takes a little bit of being crazy to make a difference in this world."