Baby Wellness: Lead Poisoning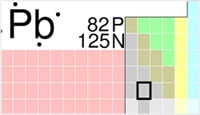 When I think of lead poisoning, I think of old paint peeling off the wall. It can actually be a silent enemy. Just yesterday, a family in Utah discovered that their little girl has been affected by lead — not from sucking on a recalled toy, but from plates in their kitchen. And, the scary thing is that the girl wasn't the one eating off of them. Her mother was passing it on to her daughter by breastfeeding. I don't know about you, but I only worried about my food and drink consumption while I was nursing. I'll know better next time.
Lead poisoning can cause nausea, constipation, stomach aches, and headaches in the short term. Long-term effects include behavior, learning, and physical development issues . If you live in an old home that has old paint, it might be a good idea to talk to your pediatrician about testing your child's lead level. I'm taking my own daughter in for her test next week.
The plates were made by Home Trends and were sold at Wal-Mart over three years ago. They do not sell those particular plates anymore, but they still carry the line.