Baby Wipes For Mascara Removal
Bethenny Frankel Borrows Bryn's Wipes For Makeup Removal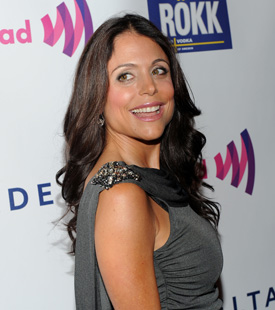 Bethenny Frankel's beauty routine now includes an item off her daughter Bryn's changing table. At an event yesterday, the reality star said:
I am loving using Bryn's baby wipes. They are at the top of my list of mommy must-haves. Baby wipes are great for everything! For wiping baby's butts, as an eye makeup remover, to wipe the counter, to clean my hands at the airport – just everything. You know how when you're washing your face, you get makeup all over your white towels, then you can't get it off? That makes me crazy. So now, I use baby wipes.
Do you borrow your baby's products for beauty benefits?