Baby Zombie Halloween Costumes
Zombabiez Halloween Costumes: Ga Ga or Gag?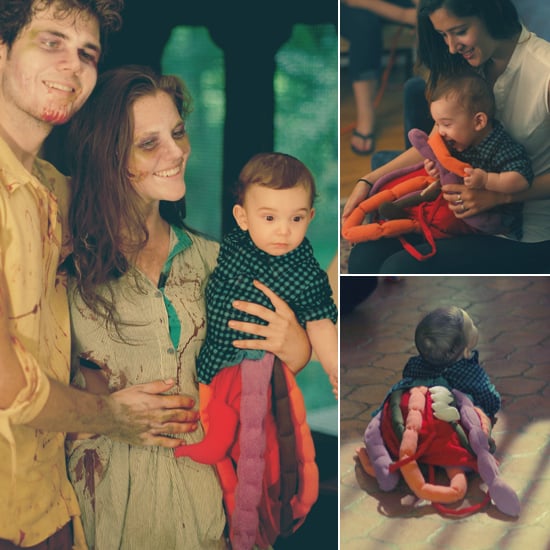 Had enough of cutesy teddy bears and puppy dogs when it comes to trick-or-treat time? The creator of Zombabiez can relate. "Babies are cute every day — I wanted something disgustingly cute!" said Stephanie Davidson, who has launched her line of zombie baby Halloween costumes on the crowdsourcing platform Kickstarter.
From the torso up, the infant costumes (they come in one adjustable size that's meant to fit babies from 0-9 months) look innocent enough. Below the waist, however, is where the design gets gory. Meant to look like internal organs gone external, the gruesome little ensembles do make it easy for babies to crawl and play without the clunkiness of some bulkier costumes.
With 172 backers and $12,400 raised, Davidson has surpassed her Kickstarter goal, meaning that Zombabiez will go into production in time for your baby's first Halloween to be spent paying homage to the living dead. The initial production run will yield just 100 costumes, 79 of which have already been snatched up. To score one of the 21 remaining Zombabiez, contribute $60 or more to the Kickstarter campaign today.
The question is . . . do you think a zombie is too gory of a costume for an infant? Vote below!